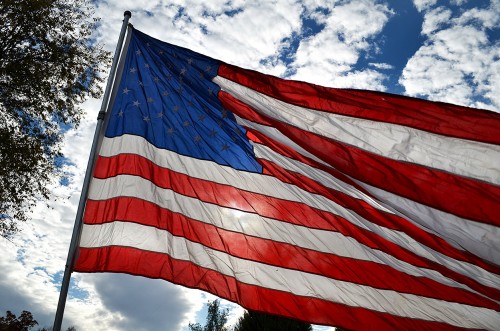 While I was prowling around Bollinger County Memorial Park last week, I noticed flag holders along the driveways. Unlike Cape County's North Park, these have markers honoring the servicemen and women. I don't know if the flags match the markers, but I suppose it's the thought that counts. Anyway, I made a note to take a look back there on Veterans Day.
Of course, to get to Marble Hill from Cape, you have to pass North park, so I had to pull in there, too. It wasn't the greatest day for pictures. Unlike some of the other times I've shot the flags, the sky was mostly overcast and the wind wasn't whipping the flags very much.
Past Flag photos
Veterans Day photo gallery from Cape Girardeau and Bollinger counties.
Click on any photo to make it larger, then click on the sides to move through the gallery. (The first two shots are from Cape County; the rest are from near Marble Hill.)