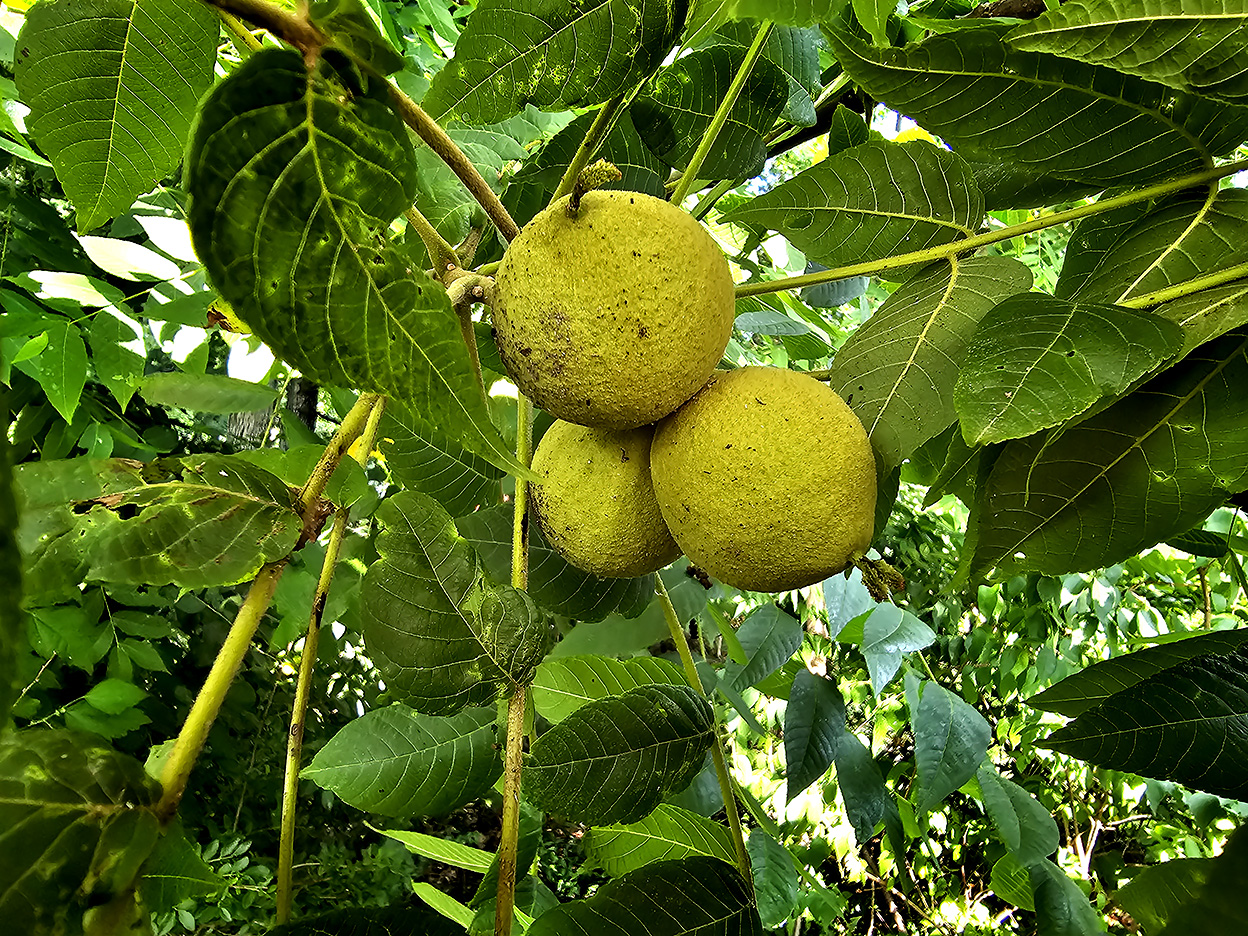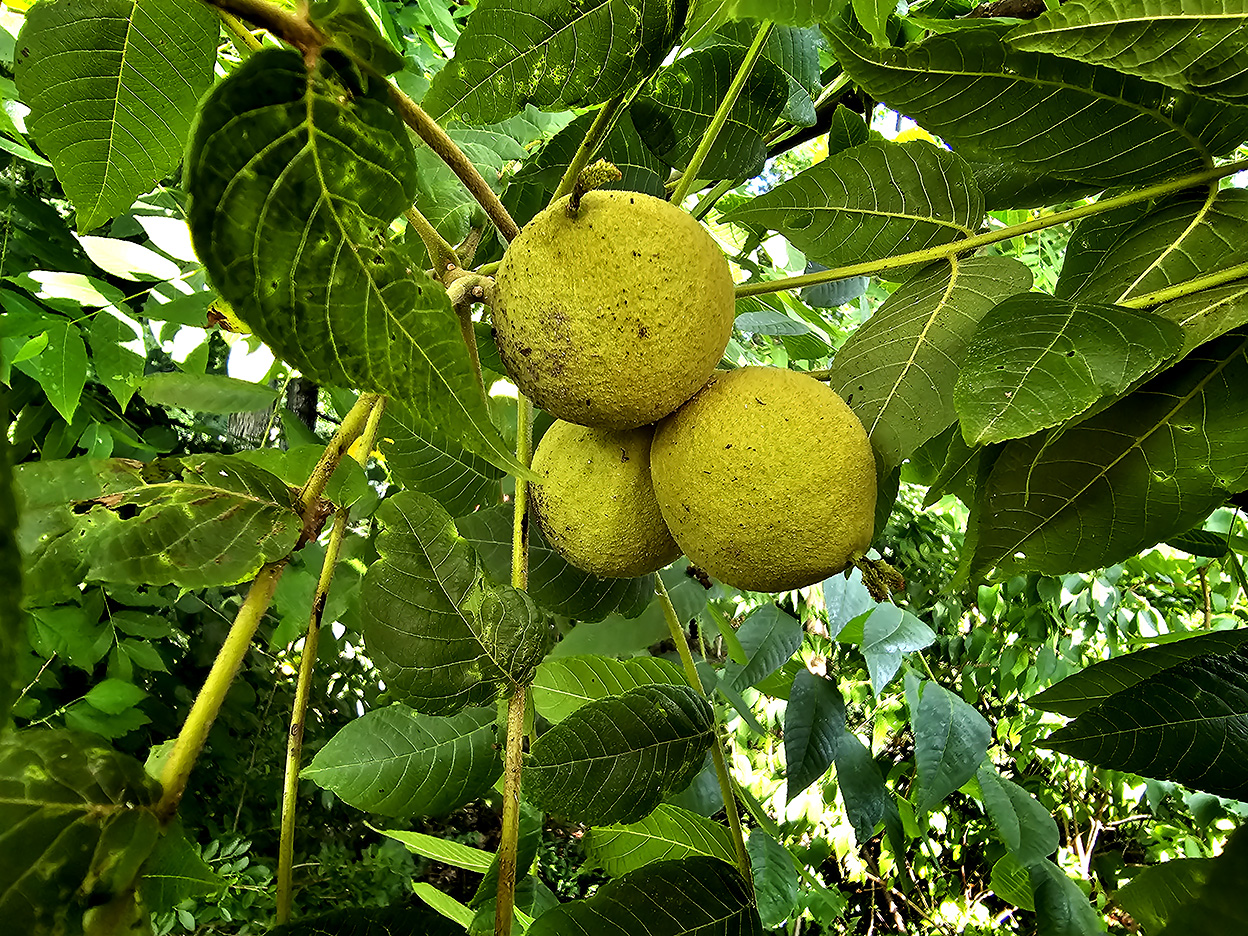 When I walked out to the car a couple weeks ago, I saw some marble-sized walnuts on the ground, just about the size that would hurt if you stepped on them with your bare feet.
Saturday, I noticed that a branch had snuck its way under my tarp car cover. When I grabbed the clippers, I saw that we're going to have an early walnut season this year.
I'm not a big fan of walnuts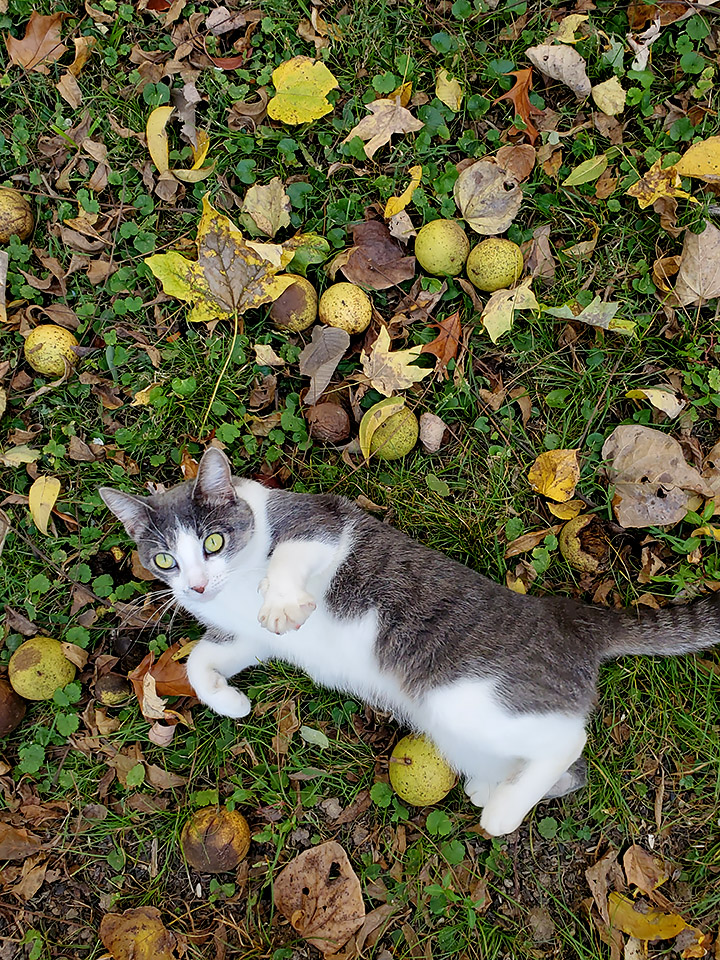 Griping about walnuts is a perennial topic for me. See my musings.