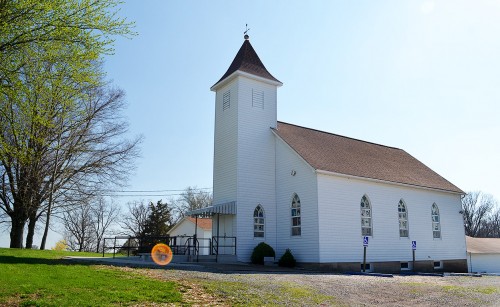 While Mother and I were roaming around Jackson and Fruitland, we came upon a shiny white church off Hwy FF that had a cemetery behind it. I hate to disappoint some of you, but that orange orb isn't a UFO or a spirit materialization: it's just an internal reflection caused by shooting into the sun.
We had a busy day. Before getting to St. John's, we visited
Church and cemetery photo gallery
I couldn't find much information on the church and its cemetery, so I'll offer up this photo gallery and count on you to tell me more about it. I'm particularly curious about what kind of plant that is. (Wife Lila thinks it's a Dogwood.)
Click on any photo to make it larger, then use your arrow keys to move through the gallery.