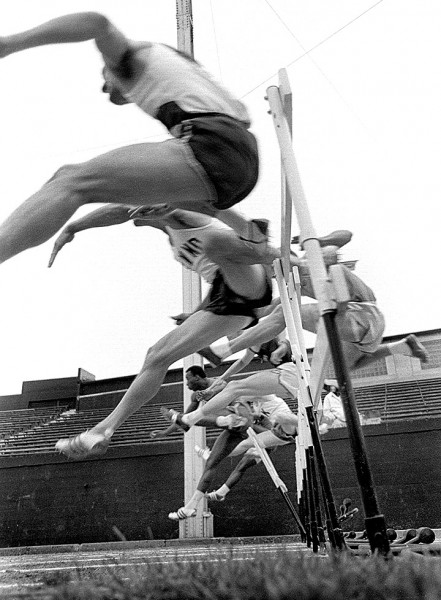 Like I mentioned in another track story, the boys and girls of spring didn't get a lot of attention. Their sports usually took place after the yearbooks closed, and they didn't have the hoopla of basketball, football and even baseball.
I'm pretty sure this shot won some prize or another in a photo contest, but I can't remember which one. I suspect it was less because it was a great shot (although I do like the falling hurdle), but for the fact that it doesn't show any wardrobe malfunctions. It's almost a cliche shot, but one of the reasons that some phrases and photos become cliches is that they tend to work.
Track meet photo gallery
Since I'm short on info, I'll let the photos speak for themselves. Click on any picture to make it larger, then use your arrow keys to move through the gallery.