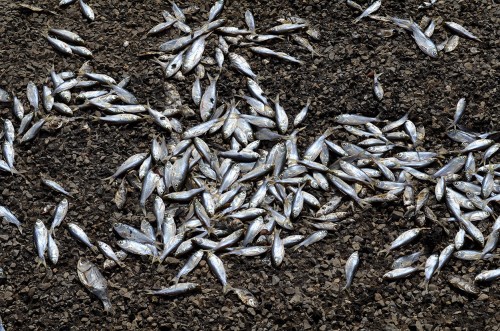 When photo buddy Ace and I went to Horseshoe Lake the other day, he got a spectacular photo of fish jumping in the lake's overflow. Check it out here.
Now, Ace is only 13, so his reflexes are much better than mine. I had to content myself with these shad baking in the sun. I suspect someone scooped them up for bait, then got rid of them later. You can click on the photo to make it larger.
Don't worry about them being wasted. I'm sure hungry raccoons, snakes and birds will make them disappear.
It won't hurt that the shad population was reduced, either. They were introduced in a lot of waters as a source of food for game fish, but they breed so quickly that they can become too much of a good thing.