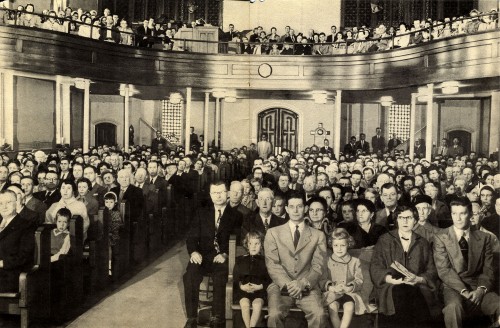 While looking for a Trinity Lutheran School yearbook for a video I'm putting together, I found this Trinity Lutheran Church publication promoting a 1954 pledge drive with a goal of $225,000. This photo of the congregation caught my eye. It was put in the booklet so the left half was in the front and the back half was the next-to-last page. I joined the two halves together as best I could here.
I saved it at a higher resolution than usual, so you might be able to find yourself or someone you know if you click on it to make it larger.
This church no longer there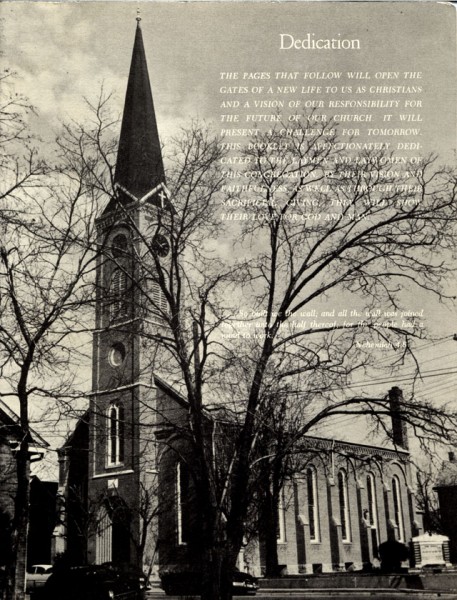 This church was razed just shy of its centennial, supposedly because of structural problems. Brother Mark and I crawled all over the building just before it was torn down documenting the attic, bell tower, organ pipes and other areas most folks have never seen. Those photos will run in the future.
Learned about fund-raising in Gastonia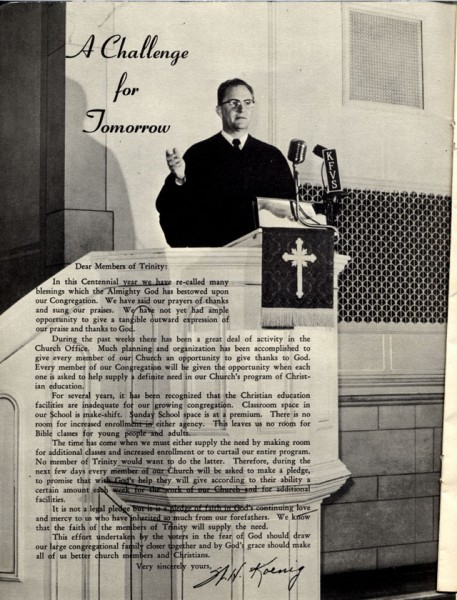 One night when I was working in Gastonia, N.C., a couple of rowdy strangers on motorcycles started playing like they were something out of Marlon Brando's The Wild One at a local drive-in restaurant. Just before things got ugly, a tall, lean Johhny Cash lookalike came into the picture and cowed the bikers and made them see the error of their ways. He also let it be known he'd be preaching at a tent revival on the edge of town. (You won't be surprised to learn that the bikers traveled with the revival.)
I showed up and did a whole picture page on the old-time, sawdust-floor revival. There was much singing and writhing on the ground, speaking in tongues and passing of collection plates filled with loot. A photo of the latter was featured prominently on the page.
The next day, I'm sitting at my desk when I see the preacher striding down the hall toward me with his black coat trailing like Superman's cape. I figured he wasn't happy with the way I portrayed his revival.
On the contrary, he loved it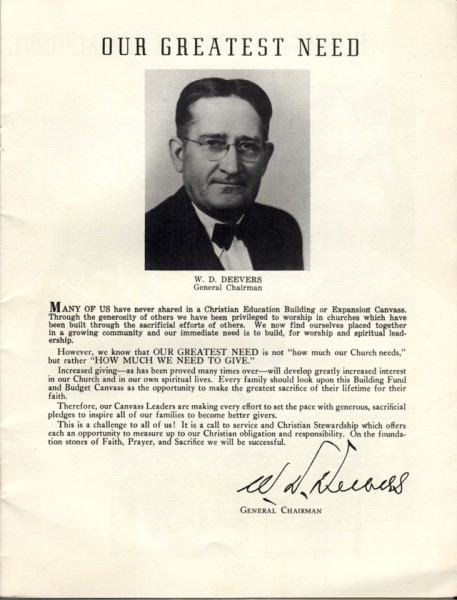 "Those were great pictures," he gushed. "I'd like to hire to to come out tonight and take pictures of the crowd from all four corners. Show up about X o'clock and I'll have 'em worked up real good by then. Shoot your pictures, then signal me when you're done." I think he promised me a hundred bucks, which was more than half a week's pay in those days.
I showed up at the appointed time. True to his word, he had the crowd really rolling. I gave him a nod, then worked all four corners of the tent. When I had taken the last photo, I gave him the high sign.
"The Holy Ghost has spoken!"
"The Holy Ghost has spoken!" he shouted. "The Holy Ghost has spoken! We have to move on! We have to move on! Everyone back in your seat, please. The Holy Ghost has spoken."
That was the biggest promotion I had ever gotten in my short career as a photographer. By the way, I got my cash up front for the pictures.
[Editor's note: I draw no parallels between The Man in Black and Trinity's pledge drive.]
"We must sacrifice to improve…"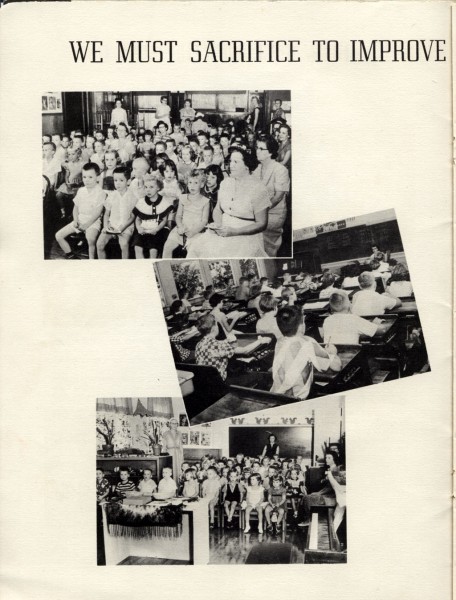 I recognize several of these photos as having been taken in Trinity Hall at Trinity Lutheran School, an interesting old house that was torn down in 1967.
"…these crowded conditions"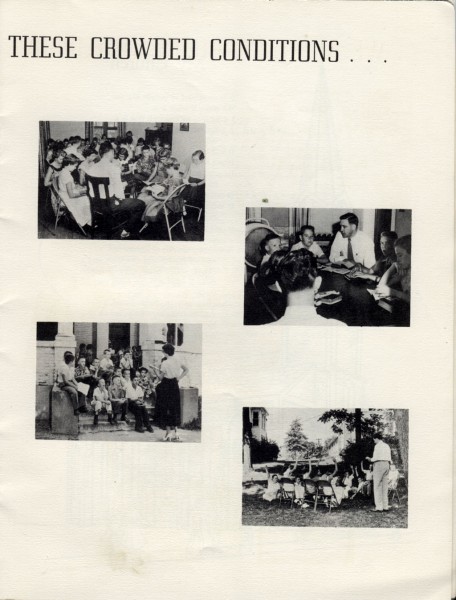 I don't recall being all that cramped, but I guess first or second graders don't take up all that much room.
The whole fund-raising publication
I scanned the whole document into an Adobe pdf format. Click on the link below to download the whole fund-raising booklet with some church history and other things in it. Trinity Lutheran Church Pledge Drive Booklet