The Missourian had a story saying that the new Cape Splash Family Aquatic Center – AKA the water park – saw more than 106,000 visitors during its first season. Record high temperatures, no rain and the novelty of a new park probably contributed to the crowds.
Hubble Creek Splash Park in the 60s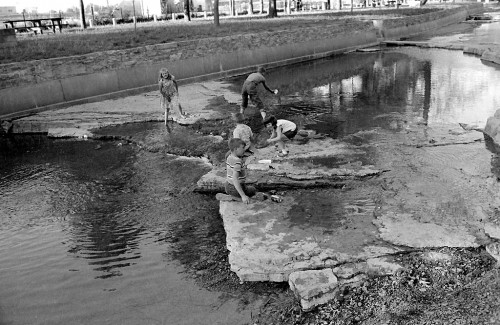 Before we had any formal water parks, including the Lickitysplit Water Slide, located between Cape and Jackson, we had the Hubble Creek Splash Park.
Actually, it didn't have a name it was just "Hey, Mom, we're going down to play in the creek."
Jackson's Hubble Creek in 2010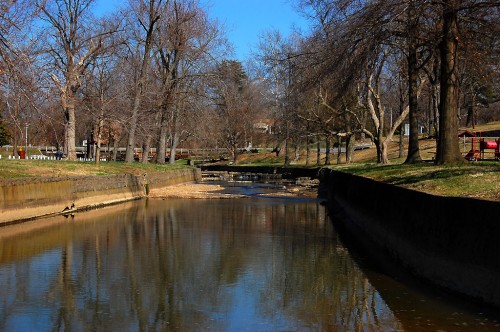 The water's higher and it's a slightly different angle, but the creek looks about the same four decades later.
First Jackson Pool built by WPA in 1938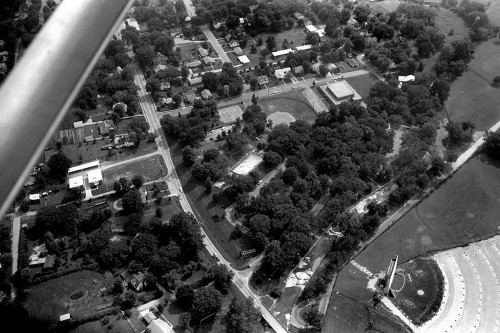 You can see Hubble Creek curving through the park between the swimming pool and the Jackson Drive-in.
The aging Capaha Park pool saw a drop in patrons this summer, but the Jackson pool drew more swimmers than last year.
Jackson's first pool was built in 1938 as a WPA project. It replaced the drive-in theater in 1976.