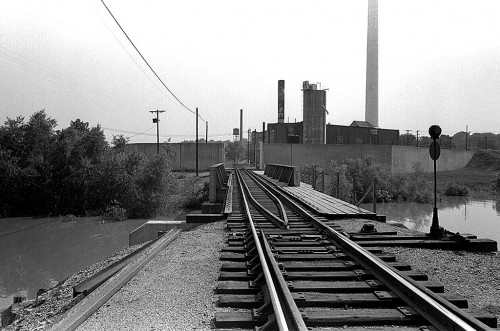 Firefighters call a false alarm a "water haul." I had a water haul on April 19. 1967. I saw that The Missourian was going to run some stories that the Mississippi was reaching flood stage, so I cruised around shooting "wild art" hoping that jBlue might be looking for something to illustrate them. Unfortunately for my pocketbook, the water never got high enough that it warranted more than brief stories with no pictures.
The river WAS backing up into Sloan Creek, but it had a long way to go before it was going to cause any problems in the Red Star District. That's the shoe factory in the background. Here is a history of one of Cape's leading employers, now the site of the casino.
Honker's Boat Dock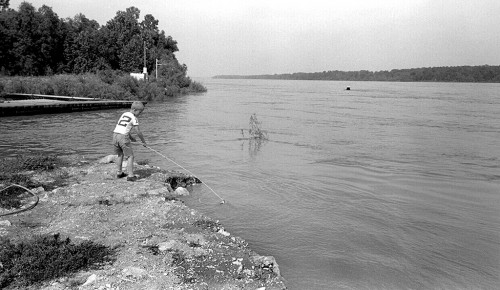 This youngster is tempting fate at Honker's Boat Dock. You can see the water get higher in these photos taken in June.