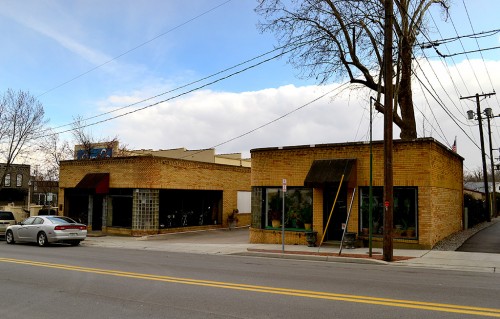 The two buildings at 221 Independence haven't changed much over the years. I thought they were where Firestone was located and where Dad worked years and years ago, but Mother said I was wrong about that.
Here's what the National Register of Historic Places Registration Form for the Main-Spanish Commercial Historic District has to say about the property:
221 Independence – These twin Streamline Moderne buildings were built for Jessie Millikan to house the Millikan Motor Co. The eastern building was constructed in 1941 as a showroom and included several garage bays and a paint bay to service the automobiles. The Streamline Moderne style is characterized by the horizontality of the facade which is emphasized by the use of rounded corners, smooth wall surfaces, glass blocks and flat roofs.
West building added in 1950s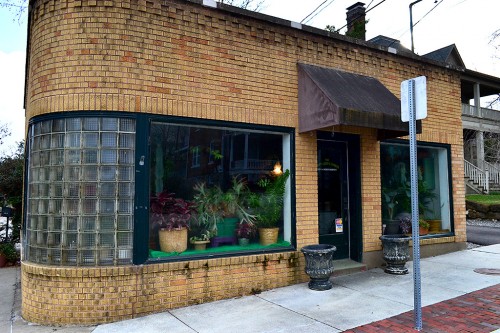 To accommodate the growing needs of the company, a twin building with rounded corners, smooth wall surfaces, and glass blocks was constructed to the west in the early 1950s prior to 1955. A driveway runs between the two buildings. In 1996 a residence was added to the rear of the east building and connects to the location of the original paint bay. The addition is not visible from the street.
Little built during '30s and '40s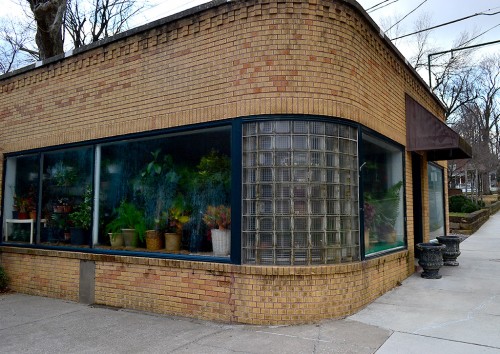 The Haarig Commercial Historical District National Register mentioned the buildings:
Due to the economic constraints of the Great Depression and America's involvement in World War II, little construction took place in downtown Cape Girardeau during the 1930s and 1940s. The popular Art Deco and Art Moderne styles of this period are limited in the city. A few notable examples include the one-story commercial building at 221 Independence Street. This building was constructed ca. 1935 and reflects the Art Moderne style with a curved corner and structural glass blocks.