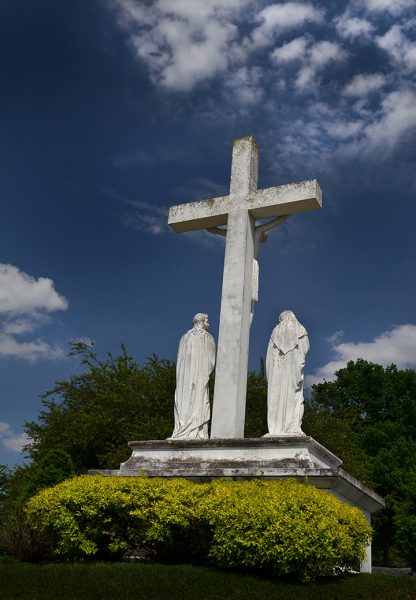 This is a little different from my usual Memorial Day photos of flags and grave markers for veterans.
I was making the rounds of cemeteries for Mother's Day when I approached this statue at St. Mary's Cemetery from the back side. The yellow flowers, blue sky and the shadows that modeled the figures caused me to pause and roll down the window.
Not the first time
I've been here before.