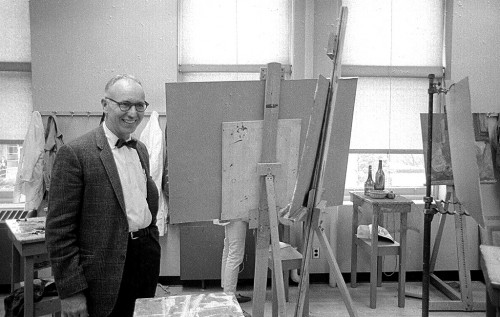 When I saw the name "Jake Wells" on a negative sleeve, it sounded familiar. There was a dim recollection that he had something to do with art, particularly since he had been photographed in a studio surrounded by easels.
The Missourian said he died in 1999 at the age of 81, after 34 years of teaching art at the high school and university level. Wells taught for 14 years at Jackson before joining the Southeast art faculty in 1960, where he served as chair of the department from 1972 to 1976. He retired in 1980.
The black and white photos were taken in 1966 to promote The Missourian's annual art show. You can click on the photos to make them larger.
Kent Library Mural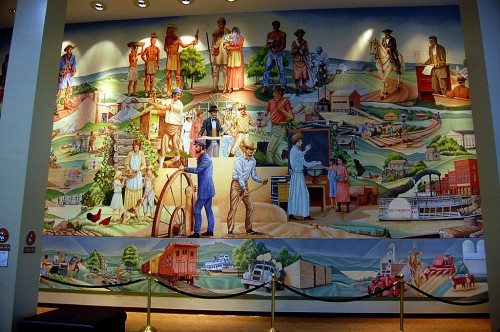 I discovered that he had created some works that hundreds of people see every day. He did a 20′ x 38′ mural in the lobby of SEMO's Kent Library to commemorate the university's 100th birthday. One of the largest indoor murals in the state, it was dedicated in 1973.
Bicentennial Mural on Broadway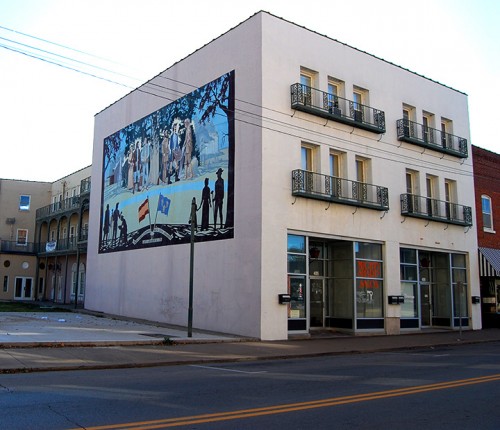 This 40′ x 80′ Bicentennial Mural on the east side of 405 Broadway depicts the founding of Cape Girardeau. It was completed in July 1992 for the city's 200th anniversary.
Known for his paintings of Missouri Mills
A Missourian to the core, Wells loved documenting his state. He originally planned to paint watercolors of seven of Missouri's old water mills. The project grew until he done 27. They were displayed at the university and appeared in a book, Water Mills of the Missouri Ozarks, a collaboration with George Suggs, Jr.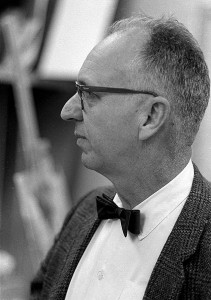 The Missourian has run several interesting stories about Wells that are worth following: