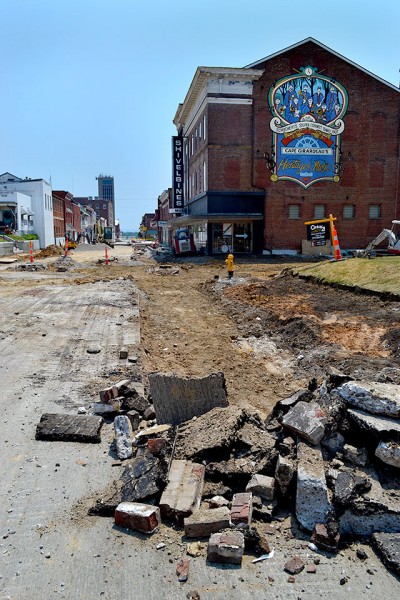 The Broadway construction project is moving right along. It's in the 500 and 600 blocks now. Here's a view looking east.
Bricks and cobbles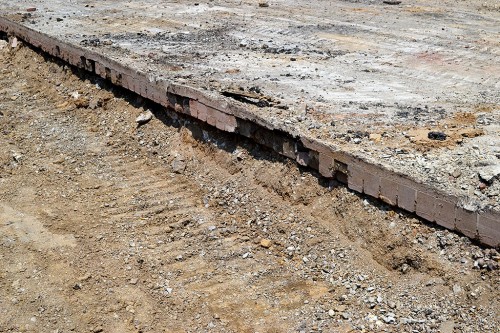 I haven't been lucky enough to have been around when the construction workers have unearthed the old trolley tracks, but I CAN see the bricks and cobblestones that made up the original street.
Looking west down Broadway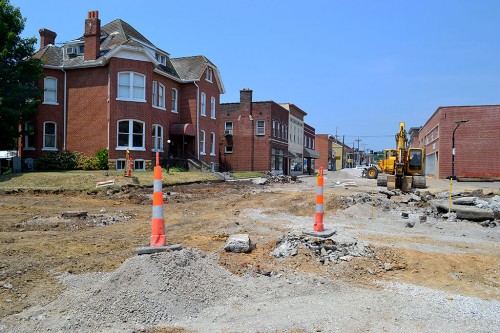 The three-story brick building on the left had been a coffee house, but Niece Laurie Everett of Annie Laurie's Antiques, diagonally across the street, said it is closed now. The old Star service station used to be on the right.
Just beyond the coffee house was my old hangout, Nowell's Camera Shop. The original cabinets are still visible through the windows. My elbow prints are probably still on some of them from the days when I drooled over new toys.
Old Broadway stories
Here's a piece that has links to all of the Broadway stories I could remember writing.
Brother Mark took photos of the construction in the 200 block of Broadway.