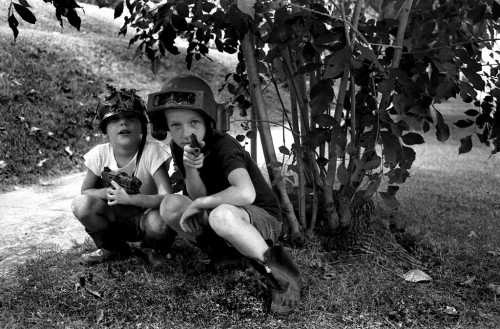 The Missourian ran this wild art shot of a couple of boys dressed up in helmets and galoshes playing army soldier. I haven't run across the newspaper clip to be able to tell you their names.
On this Memorial Day, I hope this was as close to the real thing as they ever got.
Here is a link to a more serious look at Memorial Day.
Send politicians, not young men
What had been more or less of an abstraction to me became real when I watched a man and his wife receive a box of medals in place of their son. I honor his service, but I wonder what his death accomplished. The world would be a safer places if we sent polticians, not young men, to fight our wars.