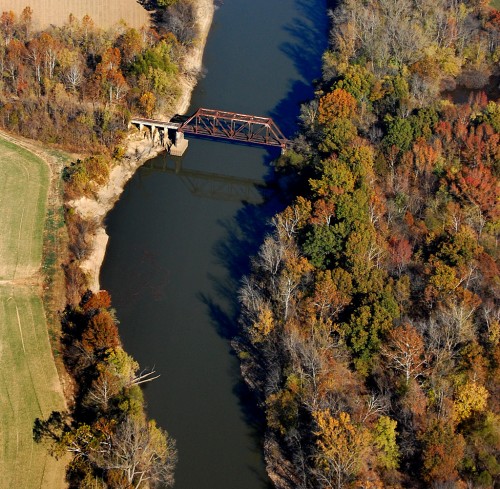 The Missourian carried a story May 22, 2012, that a Jackson, Gordonville and Delta Railroad plan to abandon a 13-mile section of unused tracks has some Allenville residents worried. They're not concerned about losing the railroad – it hasn't carried traffic between Gordonville and Delta since 1997. They're worried about the railroad bridge and trestle over the Diversion Channel. (Click on any photo to make it larger.)
Tiny town cut off by floods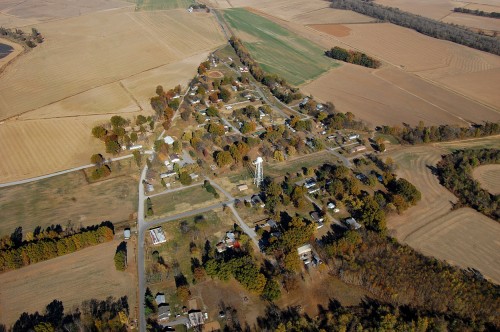 The story by Shay Alderman quoted lifelong Allenville resident Phil Thompson as saying the town has been hit by 12 floods since 1973. Roads were impassable for about six weeks during flooding in 1993 and 1995. The trestle and bridge were the town's supply lifeline.
Will bridge end up on scrap heap?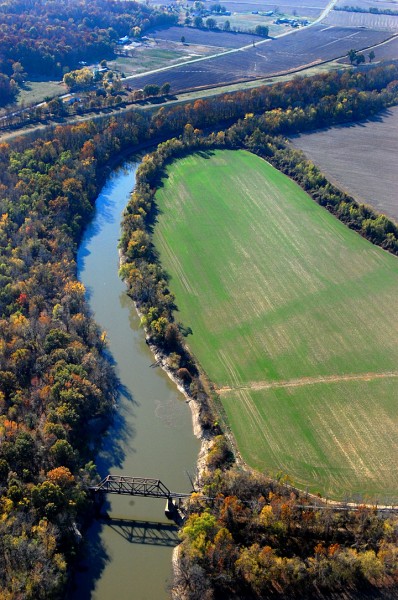 Robert L. Adams, railroad president said the bridge is in such poor condition that he would advise against anyone walking or driving a vehicle across it. I can understand why he'd say that for liability reasons.
I'll have to take a meander down that way when I go home. At least I'll know I won't have to dodge any highballin' freights in the middle of the channel.