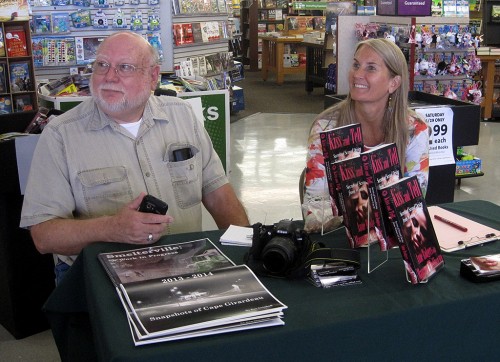 Friend Anne and I thank those folks who stopped by Hastings Saturday to look at our books and calendars. Wife Lila shot this while we were chatting with someone just out of camera range.
I'm pretty sure it was Jesse James. I'd list more names, but I don't want to take a chance I'll forget someone.
I'll have more calendars and Smelterville books for sale at Annie Laurie's Antique Shop at First Friday on July 5. Once Lila gets home next week, I'll post how to order the materials by mail. Here is a sample of the calendar and more information about Anne's book.