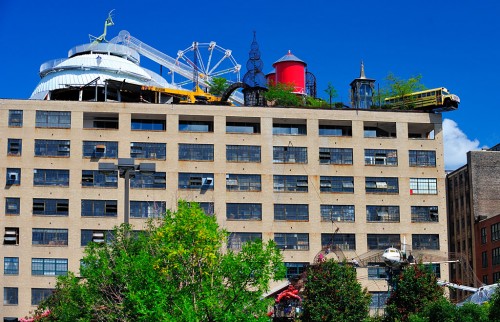 I made it back to Florida Monday night, but I'm too pooped to post anything from the last day. In fact, it was such an uneventful drive I didn't shoot anything through the whole state of Florida. So, like I threatened, I'm going to fill in a day or two with things Son Matt shot on his vacation that took him back to Missouri.
One of the cool places Son Matt and Family went was to the St. Louis City Museum. I had never heard of it, but it looks REALLY neat. It must have been cool, because I wasn't invited to go.
If you want more info – and pass the Cool Test – go to the St Louis City Museum's website.
St. Louis City Museum photo gallery
Click on any photo to make it larger, then click on the sides to move through the gallery.