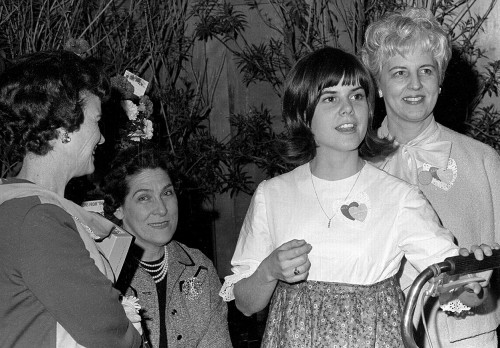 When I posted a photo of a couple of women all gussied up walking on the SEMO campus a few days ago, several readers speculated about why they were all dressed up.
Jean Lanham said she thought they were headed to a luncheon featuring a fashion show usually held on Valentine's Day. Based on the hearts decorating the room and on some of the pins, I think she nailed it.
A pretty subdued group
Maybe I missed the happy times, but this gallery contains a a mighty somber looking crew. Click on any photo to make it larger, then use your arrow keys to move around.