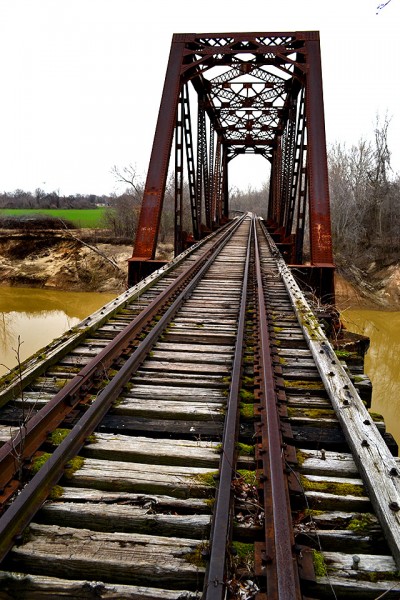 The flood threat to Southeast Missouri had been downgraded a bit, but it looks like we'll still be getting two or three feet of water on our property in Dutchtown. That's quite a bit less than we got in 1993 and 2011.
I'm not sure how high it has to get to cut off Allenville, but when it gets really high, the old Allenville railroad bridge owned by the Jackson, Gordonville and Delta Railroad Company (JGDR) is the only access to the town.
Railroad wants to abandon line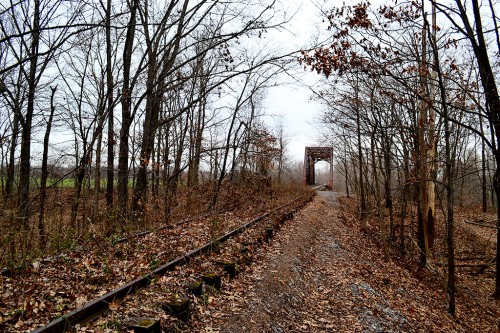 The JGDR, which once was the St. Louis and Iron Mountain Railway, has petitioned the Department of Transportation to abandon 13.3 miles of rail line between Delta and Gordonville. Having seen the condition of the rails and bridges like the one over Williams Creek, I have to agree that it would be impossible to run a train over most of that section without practically rebuilding the road bed..
Here is a link to the formal petition. If I read it correctly, if nobody objects to it by June 1, 2013, then it'll be a done deal. If the railway is to be abandoned and salvaged, I'd like to see the right of way held in trust for possible use for a rails-to-trails sometime in the future. Once it's gone, it's gone.
Bridge built in 1918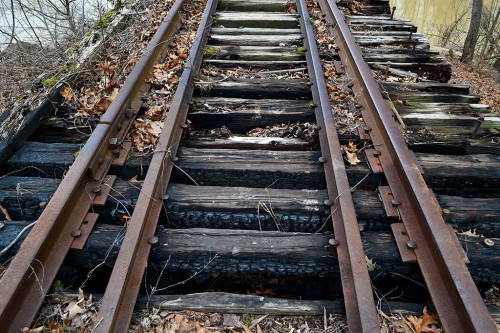 When I did the earlier story on the bridge, reader and railroad buff Keith Robinson provided this tidbit: "The Allenville Railroad bridge was built in 1918 by the Bethlehem Steel Bridge Corp. Ist design is known as a riveted, 6-panel Pratt through truss. These old bridges are succumbing to age and the desire by some to eliminate risk while preserving nothing."
I walked about halfway across the bridge without feeling too uncomfortable. Some of the ties on the south end show charring where someone started a fire under the bridge.
Aerial of bridge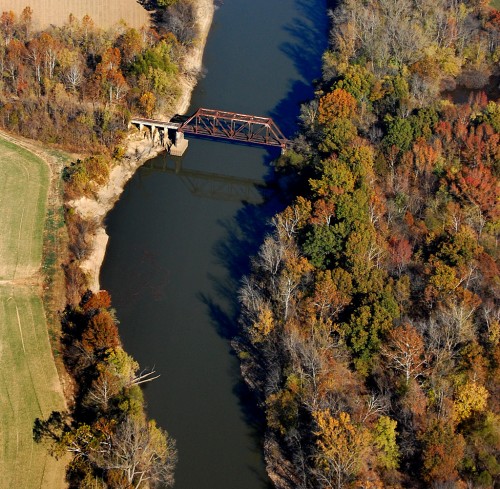 I took this November 6, 2010.
Allenville photo gallery
Click on any photo to make it larger, then click on the side to move through the gallery.