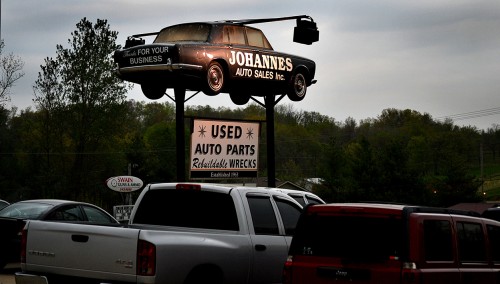 On the way over to Jackson to Mario's Pasta House, it was just starting to splatter rain. I told Mother, "If it's not raining on the way back, I'm going to see if I can make a photo here. I've looked at that car in the air for years, but have never bothered to stop."
An occasional drop still splattered the windshield after we had finished eating, but it wasn't coming down hard enough for me to pass up a picture.
The car reminded me of the 18-wheeler flying over I-55 down near Sikeston.
In business half a century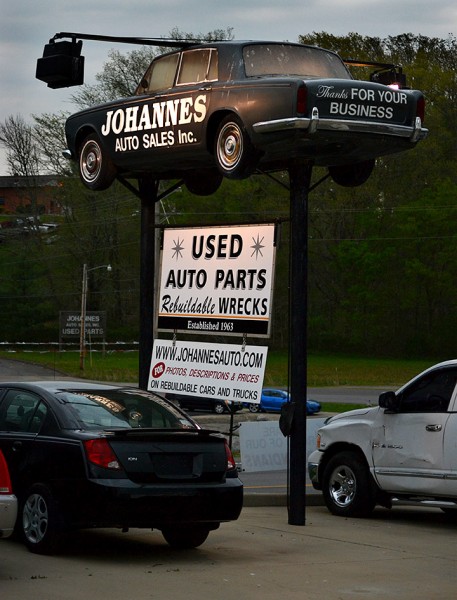 The place was closed, so I couldn't talk with anyone. After reading a Missourian story about Donna Johannes Schuette, vice president and owner of the company, I wished I had. The company was started by her father in 1963, a year after she was born, so she said she had always been a part of the business.
Johannes has a nice, clean website where you can search for used car parts. I'll have to keep that in mind when my 2000 Odyssey starts shedding more parts.