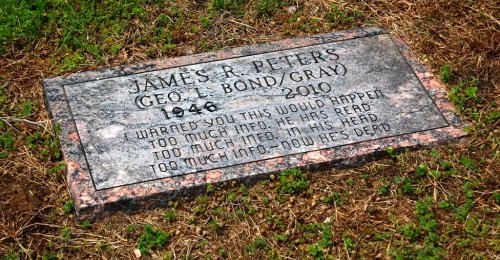 Old tombstones are generally the most interesting, but here's a contemporary one in the Iona Cemetery that was worth a second look. James R. Peters was born in 1946, and he ordered his tombstone well in advance of its need. He died in 2010, so the font is slightly different.
It reads:
I WARNED YOU THIS WOULD HAPPEN
TOO MUCH INFO. HE HAS READ
TOO MUCH INFO. IN HIS HEAD
TO MUCH INFO. – NOW HE'S DEAD
Peters was an author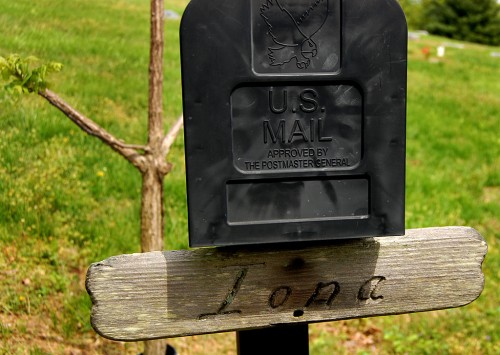 Peters wrote under the pen names George L. Bond and George Gray. Someone who actually knew the man described him as a bit of an odd duck, but I can't find my notes. Maybe they'll chime in.
You pretty much have to know what you're looking for to find the cemetery. It's up a steep gravel lane on the north side of  Route V outside Oriole. (If you have to ask where Oriole is, you'll probably NEVER find the cemetery.)
John McLard served in War of 1812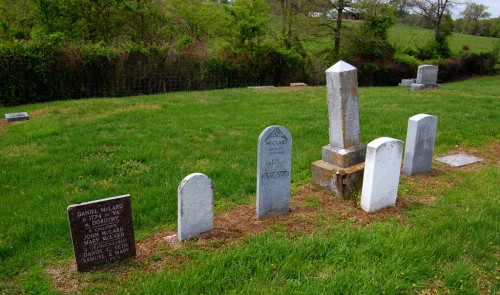 Some of the graves date back to the mid-1800s. John McLard, it is noted, served in the War of 1812.
Tornado scrambled stones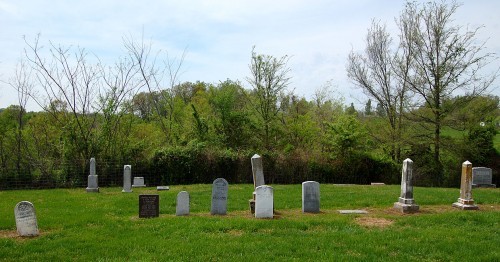 LaFern Stiver, who was guiding me around the Oriole – Indian Creek area, said an isolated tornado touched down on the hilltop cemetery in June of 2003, knocking over tombstones and carrying some away. A Missourian story said that it may never be possible to place all the stones in their proper places because the cemetery was never plotted.
Nearly 200 internments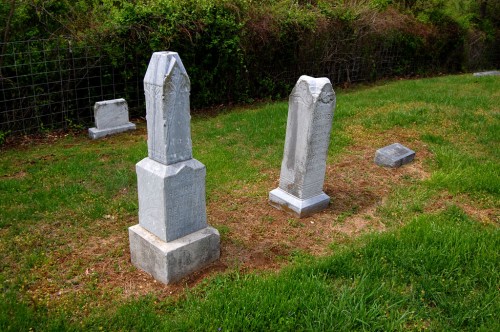 The Missourian reported the Iona Cemetery Association had compiled a list of 120 internments in 1984, and said only a few people have been buried there since. The FindaGrave website, on the other hand, lists 198 names.
Martha "Marty" Humes Manes on that site has done an excellent job of documenting many of the people interned there.