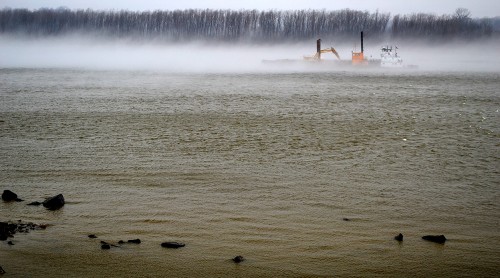 Mother, Friend Jan and I were making the normal tourist loop: Thebes, Horseshoe Lake, Cairo and Kentucky Lake when we spotted fog swirling around a work boat just north of Thebes. It was like the fog was following the channel. (Click on the photos to make them larger.)
Thebes railroad bridge built in 1905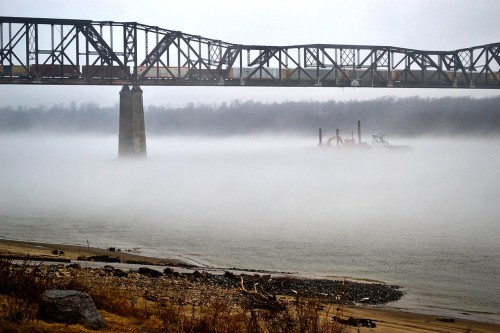 We followed it downstream to the Thebes Landing RV Park and Campground where it disappeared under the 1905 Thebes railroad bridge just as a long freight crossed the river.
River made safer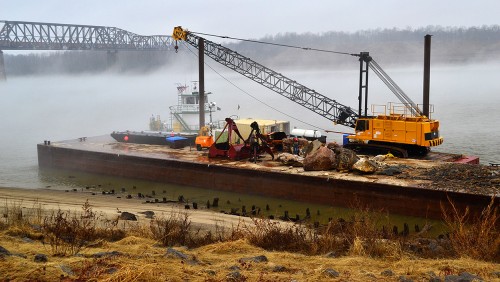 The extraordinary low water this year has made the Thebes stretch of the Mississippi particularly dangerous because it brings the bottom of the barges perilously close to rock pinnacles. The Corps of Engineers was originally planning to blast them from the river, but they found that most could be removed with equipment like this.
I was amused to read panicky letters to the editor from people who were sure that the blasts would trigger another New Madrid Earthquake. Those worrywarts don't realize the number of contractors, farmers and quarries in the area that are blasting every day.