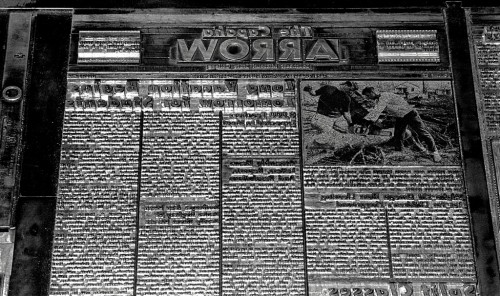 Southeast Missouri State University's student paper, The Capaha Arrow, turned 100 on Feb.l, a Missourian story by M.D. Kittle pointed out. Despite what my kids might think, I wasn't around to help put out the inaugural issue.
I know I had a lot of photos in The Arrow, but the 1966 and 1967 Sagamore yearbooks don't list me as being on the newspaper staff. The photo above shows the front page of the newspaper set in type at The Missourian's print shop. The picture on the front page is one I took, and this image appeared in The Sagamore.
Journalism Class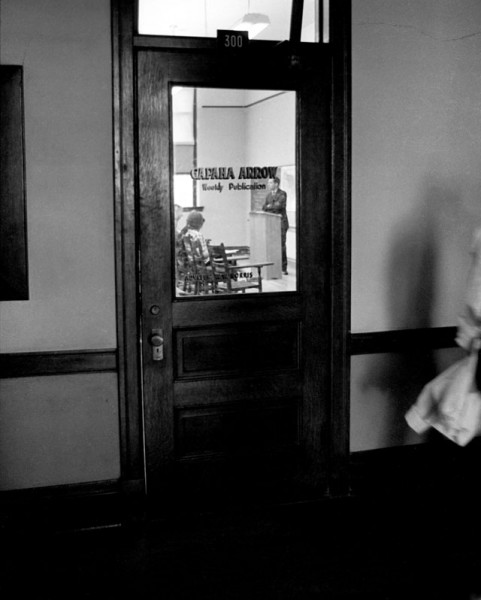 I had W.W. Norris, the paper's adviser, for Journalism at SEMO. It was an easy A. I don't remember Mr. Norris as being a particularly inspiring instructor, but we got along fine. After I'd breezed through the class exercises, he'd come over and we'd trade newspaper stories.
I wish I could dredge up some fond memories of The Arrow, but I can't think of any memorable photos I shot there.
Part of that was because I spent as little time as possible on campus. That drove poor Missourian Editor John Blue to distraction because I was ostensibly hired as Campus Correspondent. I have a number of memos from him pointing that out and asking when I was going to get around to actually writing about SEMO doings. He'd probably have fired me if I hadn't worn so many other hats (so cheaply).
Chief Sagamore and The Sagamore are gone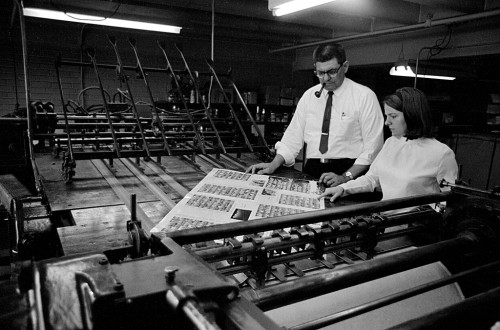 I've already written about the exile of Chief Sagamore for the more politically correct Rowdy Redhawk. In fact, The Capaha Arrow has dropped the "Capaha" from it's name. It's just The Arrow these days.
Bill East wondered what happened to The Sagamore if Chief Sagamore was deemed inappropriate. I went to the official SEMO website, put "Sagamore" in the search box and was directed to "Fun Facts," where I was told, "The Sagamore Yearbook is no longer in production. Southeast began the Sagamore in 1912 and in 1989 decided to no longer print a University yearbook."
So, if the university hadn't pulled the plug on it, The Sagamore would have celebrated its centennial in 2012.
Don't dis the subdivision editor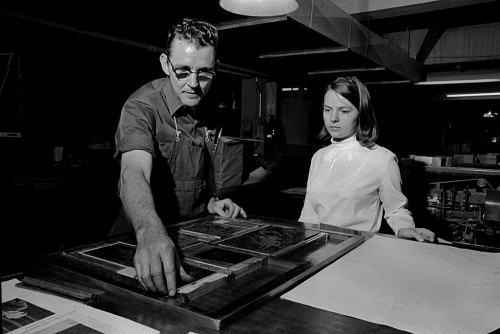 Wife Lila worked on The Sagamore as a subdivision editor. She rejected a print from one of the staff photographers, who sassed, back, "Let's see if YOU can do any better."
That was a mistake. She marched right into the darkroom and showed him that she HAD learned something from all those hours looking over my shoulder.
I normally side with the photographer, but I'd have loved to have seen that little exchange.