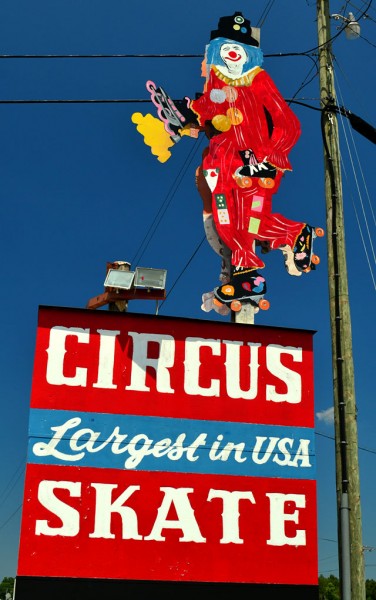 I keep an audiobook in one of my MP3 players just for visits to the dentist's office. An audio book and some gas makes the quarterly cleaning go by in no time. I started Stephen King's book IT about three cleanings and a crown ago and and had barely made a dent in the book. He must get paid by the pound.
Anyway, I decided to listen to it on my trip. It got me all the way TO Cape, around Cape and past Murray, Kentucky, where I spotted this guy. (You can click on the photos to make them larger, but you may not want to.)
King's clown a creature of evil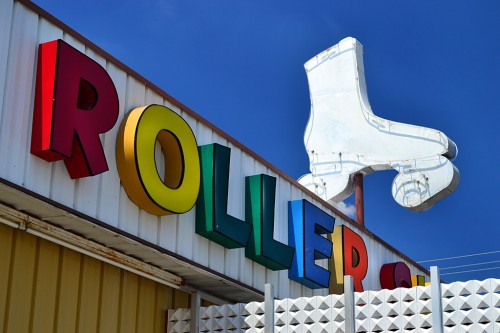 One of the nightmarish characters in King's novel is Pennywise, otherwise known as "It," a prehistoric creature of evil who can change shapes at will.  "It" primarily appears in the form of a clown in order to attract its preferred prey of young children.
Some folks have commented that they developed a fear of clowns because of a mural of them on the wall of Dr. Herbert's office, but I escaped childhood relatively unscathed in that category. I'd hate to be a kid in Murray, Kentucky, who read IT, though.