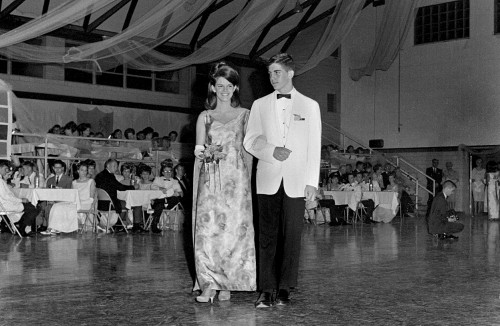 This is prom season, so it was timely that I stumbled across a sleeve marked "Lila Prom With Her Friends." That would make it the Class of 1966 Senior Prom. Linda Stone was the Prom Queen.
Where's this girl's date?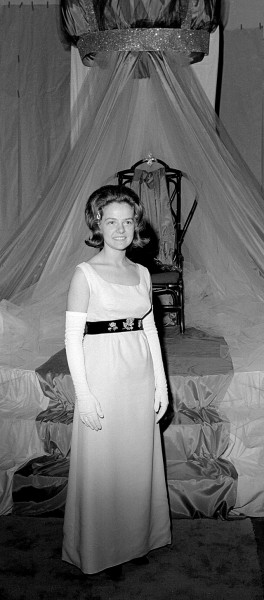 When you look at the gallery, you'll see that all over the other girls have dates. Lila Perry (eventually Steinhoff) had a date. It was me, but I was taking pictures, so she's solo. She's spent most of our lives together apart like that.
I have to tell a prom story to show what a terrific person she was. Lila was Class of '66. I was a senior, Class of 1965. We had been dating a few months, so it would have been natural that I ask her to my senior prom. Instead, I went to her and said that I had heard through the grapevine that a mutual friend of ours who was a senior – we'll call her Suzy Q – wasn't going to be asked to the prom by her on-again, off again boyfriend – we'll call him Charlie Cad. "Would it be OK with you if I ask Suzy to the prom. I really hate that she wouldn't be able to attend her senior prom. We'll still have your senior prom next year."
Well, that was pretty presumptuous on my part in several ways. It takes a lot of nerve to ask your girlfriend for permission to take another girl to something as big as the Senior Prom. It was also a stretch to be making plans for a dance a whole year away after pulling such a stunt.
She didn't even hesitate. She told me to take Suzy Q to the prom. That's when I knew I had a keeper if I hadn't realized it earlier.
Linda got to sit on the throne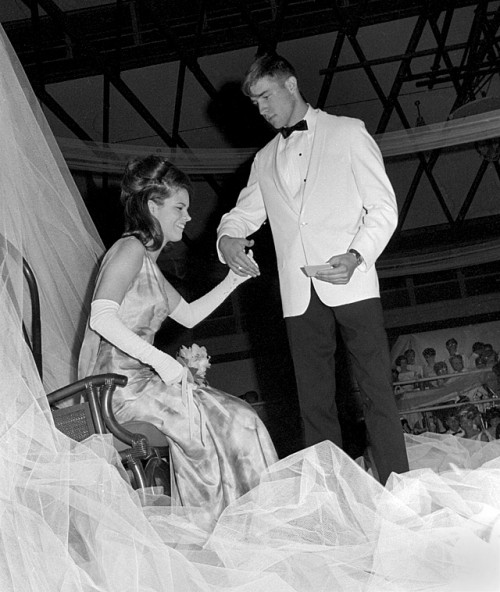 Linda got the crown and a chance to sit on the throne, but I got to take the real queen home. [I survived taking another girl to my senior prom, but I may not survive printing the picture of Wife Lila. She said she hated her hairdo.]
Photo gallery of the 1966 Senior Prom
I put names on a few faces, but I can't swear that they're right. Click on any photo to make it larger, then click on the left or right side of the image to move through the gallery.