When you have as much old stuff as I do, and you are constantly shifting it around as it is scanned, published, or just set aside, you need lots of storage boxes. I've found over the years that clear plastic boxes with sturdy lids do the best job.
With that need in mind, I set off for Walmart the other night. I'm not crazy about the big box store, but they usually have a wide selection of boxes and bins.
This one looked like it was going to be perfect: it had the right dimensions, had a great lid, and, best of all, it was "virtually unbreakable" enough that it came with a limited 10-year warranty.
There's only one problem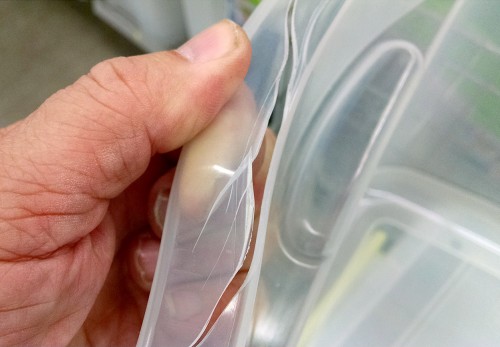 There was only one flaw: this is what I found when I went to pick up the "virtually unbreakable" bin.
Some times a picture tells the whole story.