This email came from The Palm Beach Post this afternoon. That's the place I worked for 35 years and the paper I still subscribe to (although I'm beginning to wonder why).
The Post was letting me know they were sorry that I might be experiencing intermittent delays across their digital products and website. They were working on fixing it, I was assured.
REAL carriers could fix their problem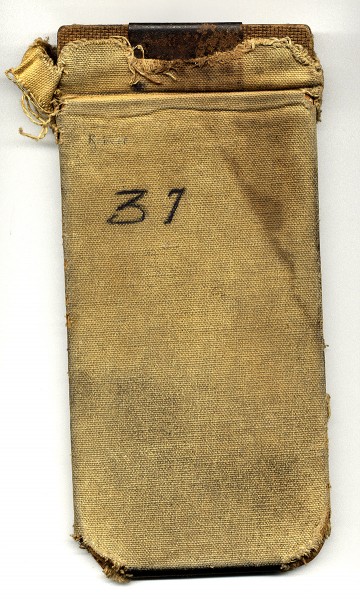 Not long after getting that email, I ran across my old Missourian collection book. That gave me a quick fix to The Post's digital delivery problems: hire a bunch of 12-year-old kids with memory sticks to go door-to-door updating "breaking news" reports, just like we used to pitch papers in puddles in the Old Days.
This was one of the earlier, and best collection books. It was made of a canvas-covered Masonite material with a heavy spring that clamped the top and bottom of the book over the sheets of yellow receipts you'd tear out and hand your customer. A later version was green and made of far lighter materials. It didn't hold the receipts securely and would fall apart in a short period of time.
The cover has a number on it. I'm pretty sure my route number was 31 or 31A, so I'm going to guess that's a 31, even if the number doesn't look like it is complete.
Newspaper Boys of America, Inc.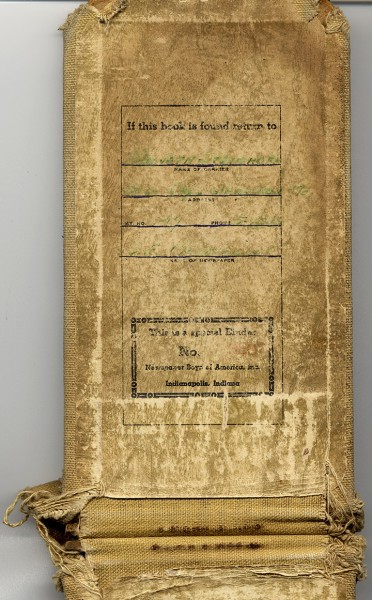 Inside the book is a notation that "This is a special Binder No. 9807 (?). Newspaper Boys of America, Inc. Indianapolis, Indiana."
Dad must have filled in the ID info: it's pretty much faded away, but I recognize his distinctive handwriting (meaning that you could read it, as opposed to my pitiful scrawl) and his use of green ink.
A quick Google search indicates that the Newspaper Boys of America, Inc, is as gone as paperboys are today. One of the few references I could find was for an N.B.A. Handbook for Newspaper Boys (second edition published in 1932) that was going for $175 in "near fine" condition. I didn't have one of those, and if I had, my destructive younger brothers would have trashed it like they did my comic books.
I ran a photo of my carrier bag a few days back. The next trick will be to do a video showing the unique way we folded newspapers in the days before rubber bands and rolling.