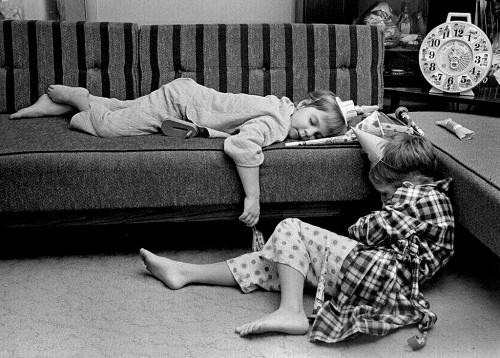 This illustration I did for The Southeast Missourian in 1966 shows how Wife Lila and I usually welcome in the New Year.
Follow this link to see more photos of Terri and Roy Murdoch, children of Mr. and Mrs. Charles Murdoch, and to read about their dad.
I'm not sure I ever heard Chuck Murdoch called "Charles." He was just "Chuck," one of my favorite sports editors. He didn't take himself or his job too seriously, but he loved covering kid sports and did everything he could to get as many names in the paper as he could.
When did you quit smoking?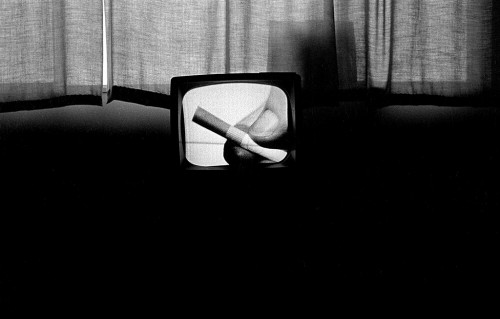 I recall the year that Dad quit smoking cold turkey on New Year's Eve. We all noticed that he had gotten crankier than usual, but he didn't tell us for a couple of weeks that he had tossed all his cigarettes in the fireplace at the stroke of midnight. He didn't want to say anything until he was sure he could do it.
I've been binge-watching the TV series Mad Men, which is about an advertising agency in New York in the 1960s. I thought I was going to choke to death during the first few episodes because there wasn't a scene that didn't have people filling the air with smoke. When I thought back on it, that's just the way it was in those days, particularly in the newsroom.
(The photo department became non-smoking as soon as I became director of photography. I claimed it was for technical and safety reasons, but the truth was that I hated smelling the smoke.)
Plenty of readers shared their smoking experiences.
Sunrise on the beach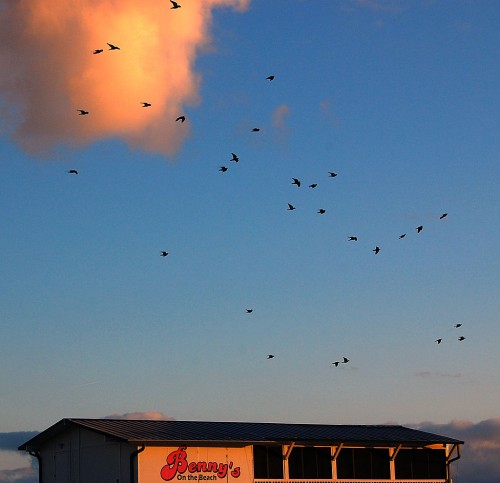 In a moment of insanity on the first day of 2011, I consented to go to the Lake Worth beach to watch the sun come up. Now, don't get me wrong. I HAVE seen the sun come up before, but it's almost always been because I stayed up all night the night before.
Anyway, it was a beautiful dawn and I don't regret going.
Once.
Click on the link so you can see how nice it was (and keep from having to go yourself).
Start the year off right
While you are making your New Year's resolutions, make a note that you will click on the big red Click Here button at the top of the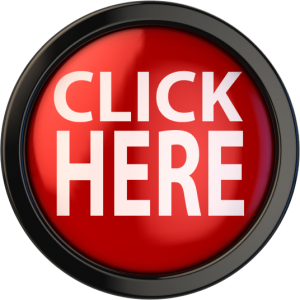 page (or right here) whenever you order something from Amazon.
I get a tiny percentage of the price, and it doesn't cost you a penny.
How about that? Here's a resolution that doesn't cause you to sweat, doesn't cost you any money and doesn't change your eating or drinking habits. You can't beat that with a stick.