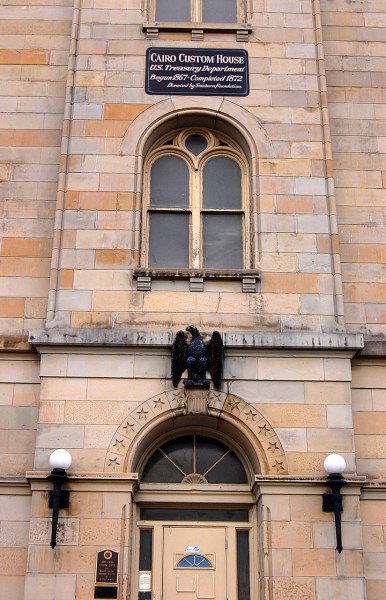 The Missourian has been full of stories of late about proposed courthouse shuffling and new facilities here and there. One consequence may be that the Common Pleas Courthouse may cease to be a courthouse. That raises the question of what will happen to one of the most iconic structures in Cape Girardeau.
Here's a suggestion: turn it into a museum like the Cairo Custom House Museum in Cairo.
For all the time I've spent in Cairo, the last time I was in the old Custon House was when it was being used as a police station at the time of the riots in the late 1960s. I'll have more about that on a later date.
A serious "Wow!" factor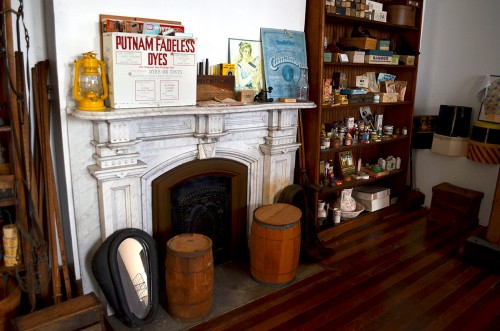 Mother, Curator Jessica and I really weren't expecting much when we walked into the museum right before closing time. We weren't two steps into the building when my friend, the curator for the Athens County Historical Society and Museum, broke the Coveting Commandment into a whole bunch of pieces.
First off, the building itself is a magnificent piece of architecture with features like arched brick ceilings that I've never seen before.
Because there are so many rooms, it was possible to create amazing grouping of exhibits. It would be easy to spend days in the place and still not see everything.
By the way, this website points out that the fireplaces like this one weren't used for heating, but were used for ventilation.
Cairo Custom House Museum gallery
Here's a taste of what you'll see in the facility. I'll talk about the darker history of the building in another post. I'll also follow up with more photos on my next visit when I have more time. Click on any photo to make it larger, then use your arrow keys to move through the gallery.