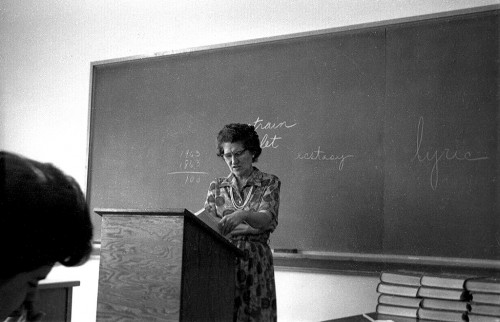 Mary Z. Reed was at Central High School when Dad was a student.
When I ran photos of the teachers who bridged the generations, Bill East remembered Miss Reed, "I'm sure anyone who knew her remembers her affection for trees. It may be apocryphal, but supposedly at the beginning of the year, she always asked students what they did during the summer. As the story goes, there was always one guy who said he was a lumberjack to upset her. I guess she was one of the original 'tree huggers.'"
Bill and Miss Reed have both graduated to The Other Side, so she'll be able to give him his bonus points for using the word "apocryphal" in a sentence in person.
Alene Sadler "most influential"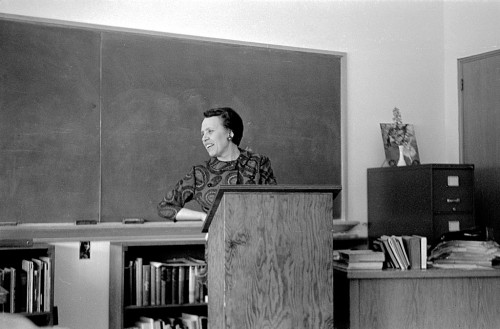 We were blessed with some excellent English teachers at Central. Miss Alene Sadler was one of the most demanding teachers I ever had – in college or high school – but she was rated "most influential" by her students in their later years.
Miss Reed was less intimidating, but she was still able to convey her passion for language and literature to her uncouth and uncivilized students. I bet even the "lumberjack" felt bad by the end of the semester.