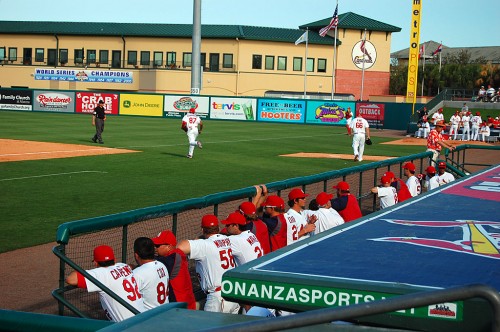 When Brother-in-Law Don Riley and I went to the Cardinals – Marlins Spring Training Opening Day in Jupiter, Fla., on a sunny February day, we wouldn't have predicted that one team would end up the World Champs and the other would be in last place in their division.
(In case you've been sleeping, it was the St. Louis Cardinals who won big in the seventh game in one of the most exciting series I can recall watching.)
Click on the photos to make them larger. Maybe you can spot David Freese, I couldn't.
LaRussa's autograph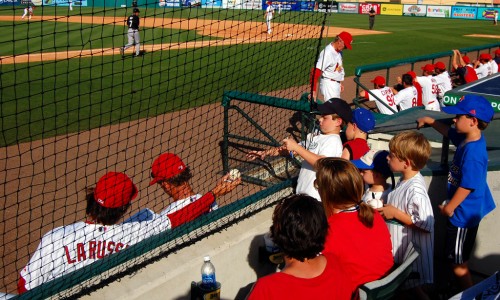 I wonder if this kid held onto the ball Tony LaRussa signed for him and if he got to stay up late to watch the Series. I hope so.
Other baseball stories