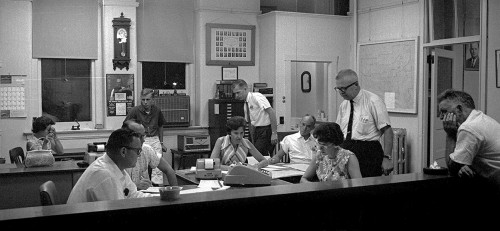 The photos were taken in August 1964 in the Cape County Courthouse in Jackson. The sleeve says "Jackson Primary," so the workers must have been counting ballots while the candidates chewed their fingernails. I would have been working at The Jackson Pioneer at the time. In the background are name plates that seem to read Rada Lou Kamp, Rusby C. Crites and Marie H. Bradford when I blew them up.
Covering elections fun, frustrating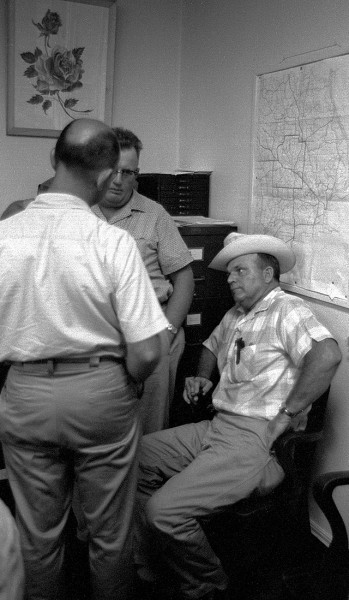 Covering election night could produce some good images, unfortunately, the best pictures often didn't run because they were of minor candidates or of relatively insignificant races. Photographers would be frustrated because they wasted a lot of time and editors were frustrated because they didn't have key photos.
We finally came to a compromise at The Palm Beach Post. We would determine in advance what races we wanted to focus on, then reporters were responsible for finding out where the candidates were likely to be when the results came in. (The good old days when everybody gathered at election central had given away to elaborate parties.)
I played air traffic controller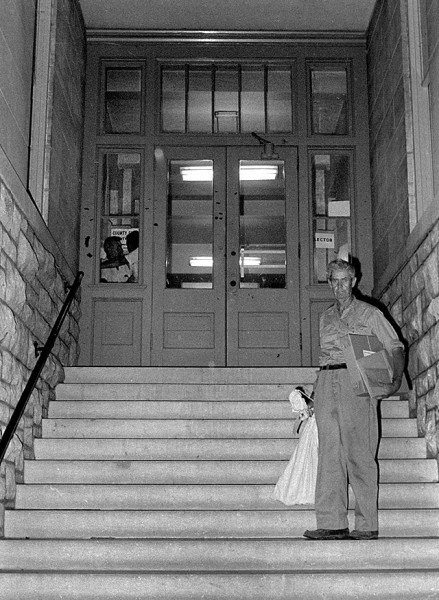 Each photographer was given a master list of candidates he or she was responsible for covering, along with the size and shape of the photo that had been laid out in advance. (We could make a limited number of changes on the fly, but tight deadlines meant we had to stay to the script most of the time.)
I coordinated moving the shooters from place to place based on results that were being relayed to me from the newsroom. I also arranged for film to be picked up so the photographers wouldn't have to come back to the office. We'd have been lost without two-way radios. I handled the logistics of getting the photos taken. Chief Photographer John Lopinot edited the film and saw that the pictures got in the paper. It wasn't unusual that I would realize that I had juggled bodies all evening without seeing the results until the paper came off the press.
Wife Lila key player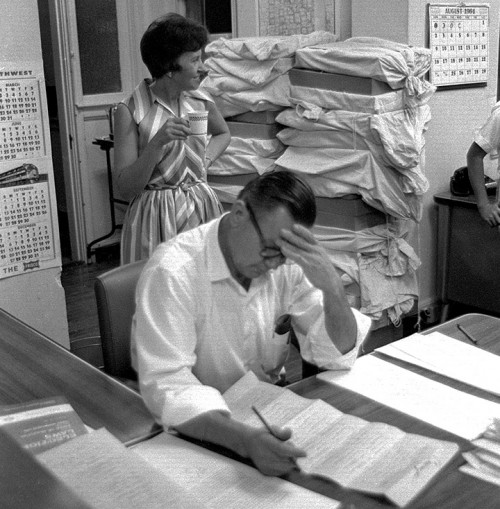 Wife Lila was a staff favorite because she'd brew up a huge pot of her special chili to fuel the staff before they headed out to chase candidates. We joked that it was not only filling, but that about two hours into the evening, it would produce gas that would keep the TV crews from getting too close to you.
Gladys Stiver and Gary Rust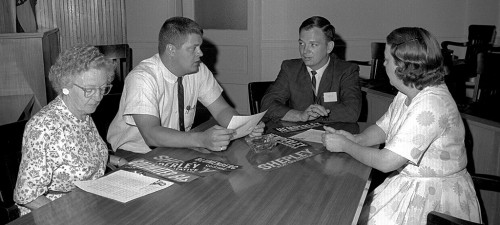 I recognize Gladys Stiver, Friend Shari's grandmother, and a young Gary Rust in this photo. Gary was the subject of my first big political story.
Primary night photo gallery
Click on any photo to make it larger, then click on the side to move through the gallery. Call out anybody you recognize.