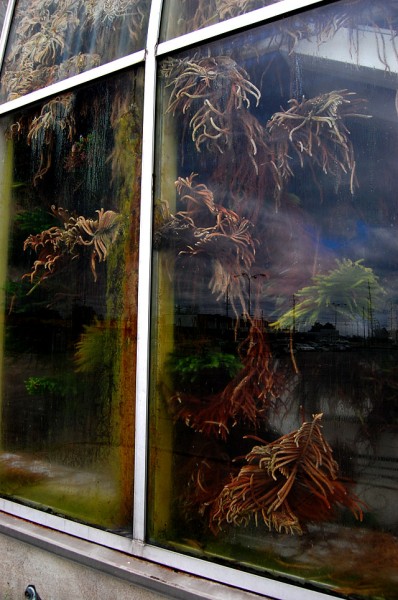 About this time in 2011, I wrote about a spooky place in Cape where I swore I could hear plants screaming. The Plaza Galleria, behind the Town Plaza Shopping Center, had been closed since 2005, but the plants in the lobby had been left behind. (You can click on the photos to make them larger or follow the link to see more examples.)
Plaza Galleria is out of sci-fi movie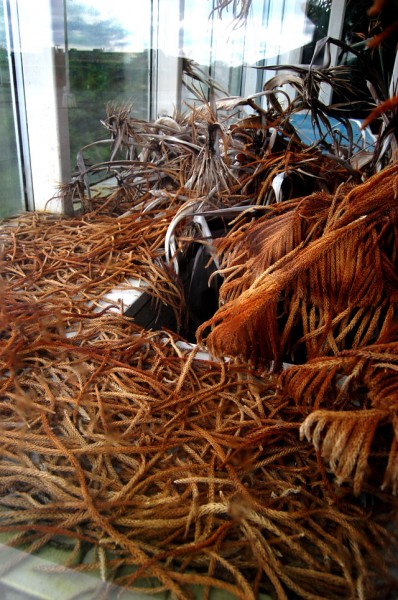 There must have been enough roof leaks to water the plants and keep some of them alive, with their leaves pressed against the glass lobby's window panes like they were trying to get out. Some didn't make it.
Missourian reporter Shay Alderman had a story in Wednesday's paper that the Plaza Galleria is scheduled to be razed in the next few weeks. The building held the area's first supermarket in 1969, and served as an ice skating rink in the 1980s.
Dying plant in the Royal N'Orleans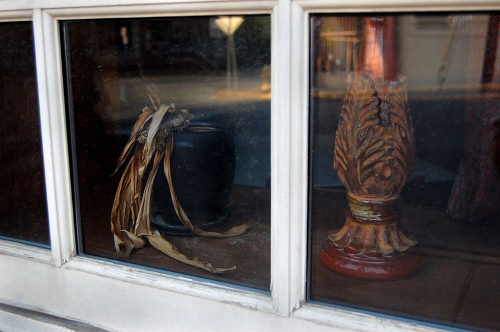 I started looking for orphaned plants in closed buildings. Here's one in the Royal N'Orleans from April 2011. Looking through the window at tables still covered with tablecloths was sad enough, but the neglected plant gave the 1806 landmark a real feeling of being abandoned.
Cairo storefront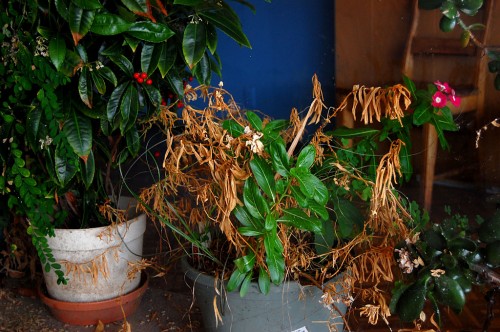 I spotted these plants on the 4th of July 2011 in what I took to be some kind of government office in Cairo. I didn't know if the office had closed or if the occupants were just careless in their watering.
Some managed to escape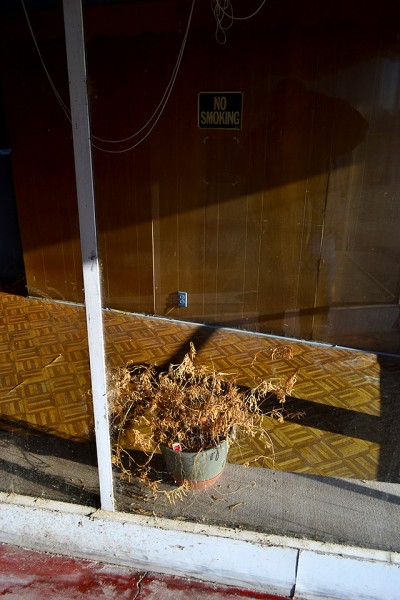 When I went back in November 2012, the office was empty. Someone must have taken the plants that were still alive.
Mt. Moriah Missionary Baptist Church
This plant was behind a window in the Mt. Moriah Missionary Baptist Church in Cairo.
Blomeyer Drive-In screen being eaten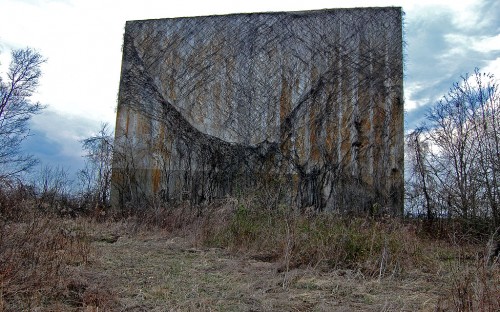 The concrete Montgomery Drive-In screen in Blomeyer looks like it's being devoured by something out of one of the sci-fi movies that once played on it.