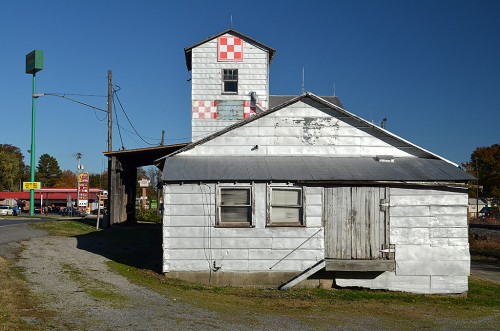 Mother and I were cruising around seeing what we could see when we got off Hwy 61 at Scott City and headed into town. I spotted this old mill on Main Street just east of I-55 and figured I'd knock off a few photos of it. I hadn't been there long when a woman in an SUV pulled up and wanted to know what I was up to.
When I told her who I was and what I was doing, she said that her husband owned the place and that they had some signs stolen off the building recently, so they were keeping a close eye on it. "They weren't even OLD signs," she said."
Owned by the Caubles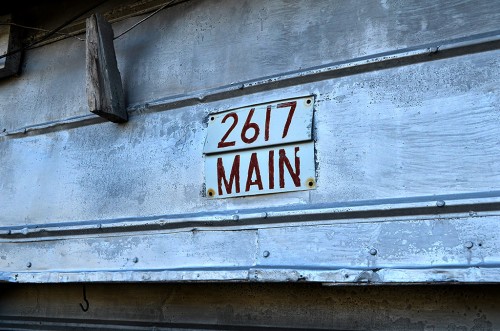 When I asked her if she knew anything about the history of the place, she said her husband, Jim Cauble, might be able to help me, and gave me his phone number.
"Was he any relation to George Cauble? He and I were friends in high school."
"That was his uncle." We both commented that it was a shame that George was taken from us so early. He was a great guy.
I blasted out of town before I called Jim for details, so you folks familiar with Scott City are going to have to fill in the blanks.
The mill from the air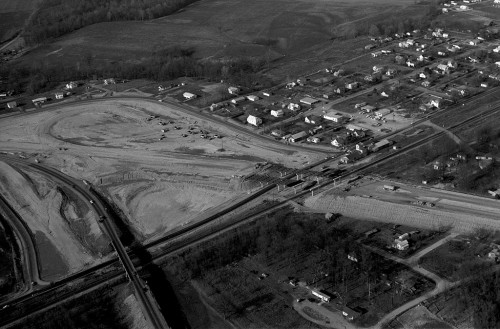 Here's a photo of the mill and the I-55 interchange from the air in the middle 60s. I wrote in a 2010 blog about how much having the Interstate completed made getting to St. Louis and Memphis faster and safer.
Scott City Mill Photo Gallery
Click on any photo to make it larger, then click on the sides to move through the gallery. Comments and memories appreciated.