A trip to St. Louis or Memphis took all day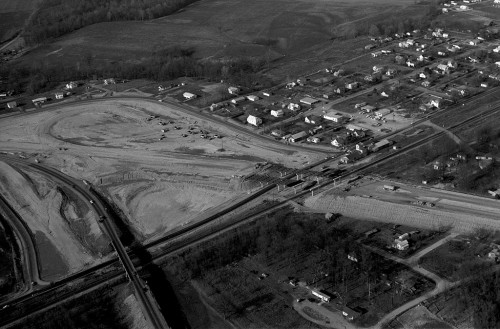 If you're a Post-Boomer, you probably don't know going to St. Louis or Memphis was an all-day affair before Interstate 55 was built. It was such a big deal that The Missourian routinely ran briefs that said, "Mr. and Mrs. John Jones, 1618 Somewhere St., journeyed to St. Louis for shopping and to see relatives."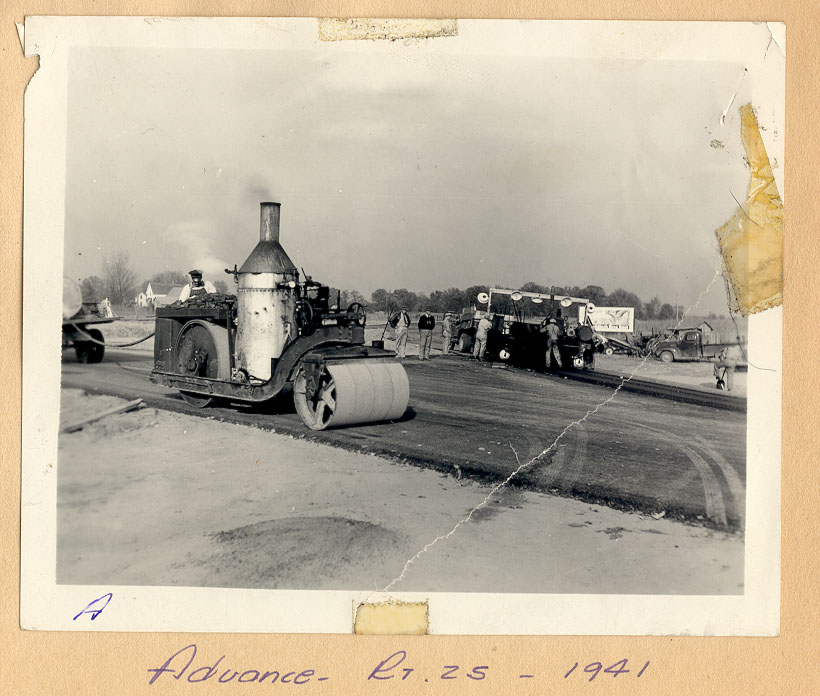 It wasn't until the late 60s that the paper established the policy that a mere trip to those two cities didn't warrant coverage unless actual news was committed.
I had forgotten how recently I-55 was constructed, until I saw the aerial photo above tacked on the end of the roll that had the Bald Knob Cross shots on it. That would have put it roughly in 1964. (Also on the roll are some shots of downtown Cape before the KFVS building was built. They're coming in the next few days.)
It took me a little head-scratching to figure out where the photo was taken. My first guess was Route K near the mall, but there are no railroad tracks out there. Then, I remembered some overpasses over tracks in the Chaffee area, but there's no Interstate there.
It was the Scott City Interchange
Finally, I pulled up Google Earth and started searching for railroad tracks near an interchange with a highway overpass nearby. I also figured that it was probably near the Cape Airport where Ernie Chiles and I would have taken off. Bingo. That was it. The giveaway turned out to be what I assume to be a train station just east of the ramp area.
Highway 61 is the overpass on the left
The overpass to the left of the interchange carried traffic north over the Diversion Channel to Cape and south to Benton. The road that parallels the railroad track is Main Street leading into Scott City.
The equipment used to build the Interstate was a little more modern than the steam roller my Dad used to pave Rt. 25 going into Advance in 1941.
Here's a map showing the Scott City Interchange as it looks today

View Scott City Interchange in a larger map