This is a collection of photos from the 1964 Southeast Missouri State College Homecoming Parade. Bands from a lot of local schools, Including Central marched in it. Since it was a presidential election year, there are several political floats.
NOBODY could step out like Ruth Ann Seabaugh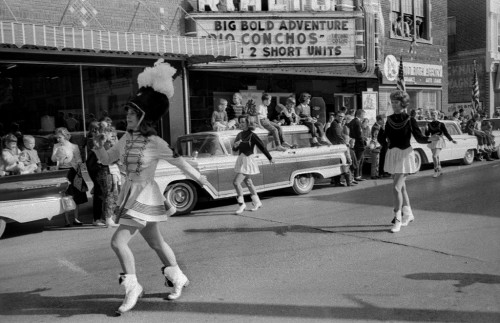 Ruth Ann Seabaugh, Toni Grose and (I think) Nancy Swan strut past the Rialto Theater.
Gallery of Homecoming Parade Photos
Click on any image to make it larger, then click on the left or right side of the photo to move through the gallery.
I just discovered more film from this parade. I think I have all of the Central students in this selection, so I'll save the rest of the the pictures for another day.