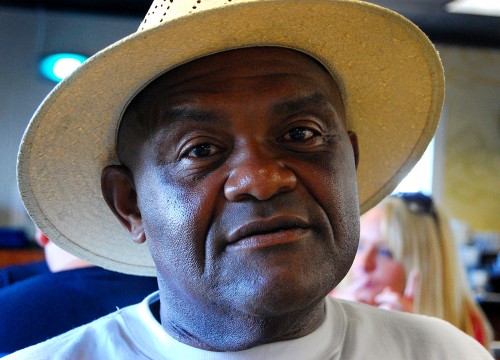 I've got to get on the ball if I want to have an updated version of my Smelterville project out by this summer. Clinton Wren and I took refuge in Long John Silver's on a scorching hot day in July 2011 while he talked about growing up in South Cape. (Click on the photos to make them larger.)
Everybody was loved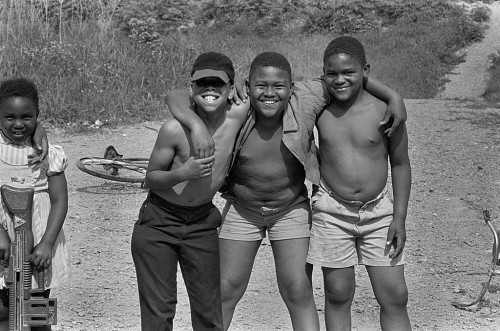 "Everybody was loved," he said. "Everybody was family. If one done something, another parent would take care of you. Everybody's parent looked after you. It wasn't like now, you know. It was one community of love. I've got good remembrances from there, you know. Some of that made me the man that I am now."
Floods and chopping wood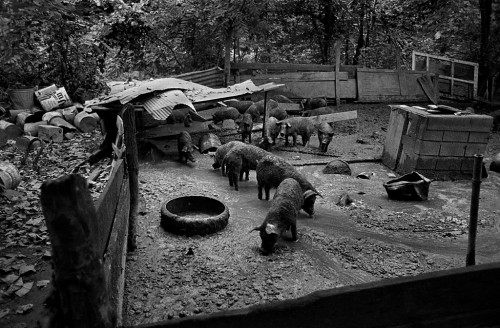 "Worst thing was the floods and high water. Actually, coming back in and lots of cleaning to do. After that '73 flood, we didn't come back after that. We went through two floods before finally Mama made the decision to move out.
"I'll tell you another thing – making fire, too. Going out there in the cold and chopping wood; that's another thing coming back to me. Outside bathrooms. We had some hogs back there, too. That might have been our hog pen, but I don't remember us having that many pigs."
A quarter went a long way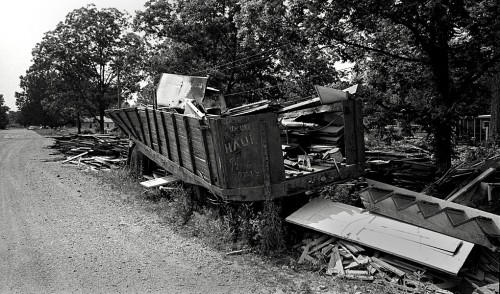 "Henry Warfield was in the construction business. Sold a lot of lumber; tore down a lot of houses. There used to be a couple of big houses at Morgan Oak and Frederick. He just tore down stuff all over the city. He'd haul it down there and salvage what he could salvage. He'd save all the bricks. You can drive all over this city and see brick homes built with those bricks. Cleaning bricks… Made a lot of money then.
"We always had a little money. Of course a quarter was quite a bit of money. We'd get a quarter a month allowance. A quarter went a long way. After school we'd work for Henry. Maybe make 50 cents or a dollar, depending on what he was doing. Brick work, you'd make a little bit more money. A quarter was quite a bit of money in those days."
Other Smelterville stories