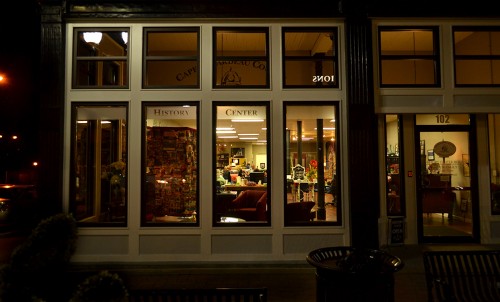 The lights were burning late at the Cape Girardeau County History Center in Jackson Saturday night. Doc Jordan and Friends were having an old-fashioned pickin'.
Harry Chapin done well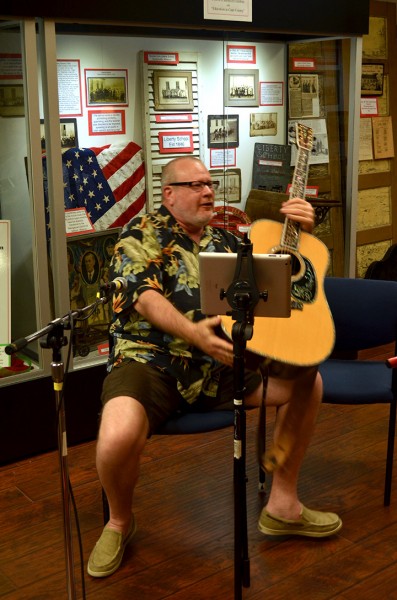 Friends this evening with Doc – Steve Jordan – were Pastor Stan Hargess, Dr. Hugh Tewis, Terry Wright, Barney Hartline and Carla Jordan.
Doc and Wife Carla teamed up to sing Mr. Tanner in a way that would have made Harry Chapin proud.
A toe-tappin' crowd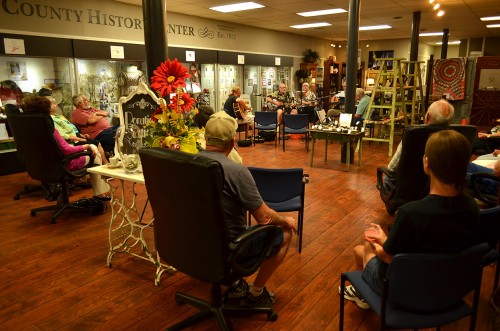 Some combination of players show up monthly. The next pickin' will be at the history center from 7 to 9 on Saturday, October 17. A handbill says to "bring your banjo, guitar, mandolin, dulcimer, bass, or just pull up a chair to sing along or listen."
A couple who didn't know about the event saw the lights, heard the music and were made to feel welcome.
Other pickin' pix
Click on any photo to make it larger, then use the arrow keys to move through the gallery.