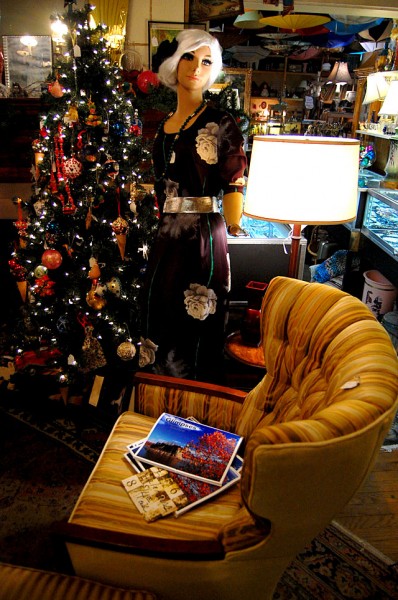 On the way out of town, I stopped by to pick up some stuff at Annie Laurie's that my Foodie Friend Jan wanted. I was pleased to see my Glimpses of East Perry County calendar on display. It would make a great Christmas present for someone, hint, hint.
I don't mind driving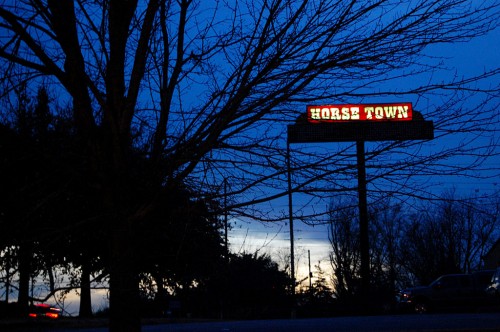 Wife Lila doesn't like to spend two days on the road. I don't like the hassle of flying these days. We've compromised: I drive, she flies. When folks express concern about me driving half-way across the country by myself – aren't you afraid of falling asleep? – I explain that I'm the Master of the 22-Minute Nap, perfected since I've retired.
When I feel myself getting drowsy, I pull into the next rest area, set the alarm on my phone for 22 minutes, wake up and drive for three or four more hours.
This was taken somewhere in Georgia right about sunset Monday night shortly after the alarm went off.
Look what greeted me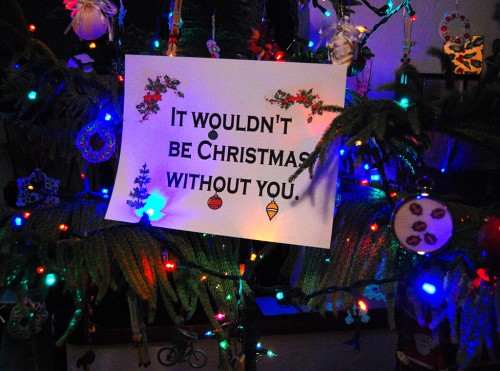 This was the first thing I saw when I walked into the house.
Son Adam saw the post I did on the sign my Grandmother made and said it would be neat to make one for me here. Wife Lila designed it, Adam approved it, and it was posted on the Christmas tree. Thanks.