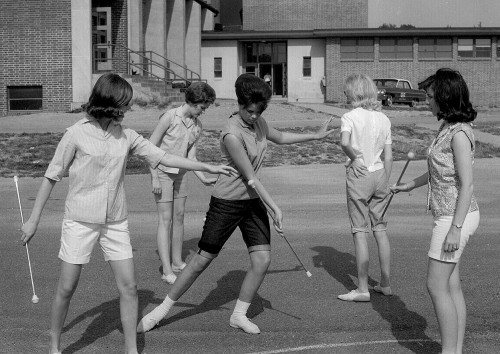 The only person I recognize for sure in this photo taken behind Central High school is Vickey Berry, second from left. She was listed as a majorette in the 1964 Girardot, but I don't think any of the other girls were in the yearbook photo. The tentative way everybody is holding their batons makes me wonder if this is a practice or a tryout?
That looks like the driver's ed car parked in the background.
Here's an earlier piece I did on majorettes. Maybe you can put names to faces from the photos.