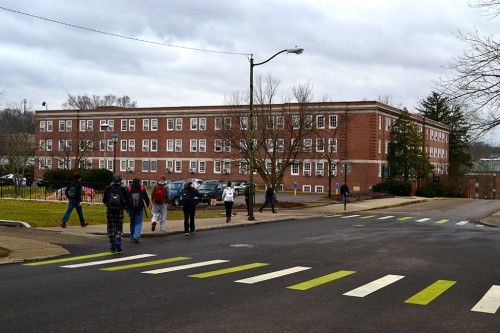 While I was in Athens for my photo exhibit, I wandered around campus looking for familiar landmarks. One stop was the dorm I lived in my junior year – Scott Quad. I remembered it being on top of the hill at the heart of the campus. When I got to where I thought it should be, it was missing.
Surely they didn't tear down the dorm where Paul Newman lived when he was an OU student.
I looked about half-way down this steep hill and, there it was. Man, I sure don't remember that hill being that steep in 1967.
How WE called home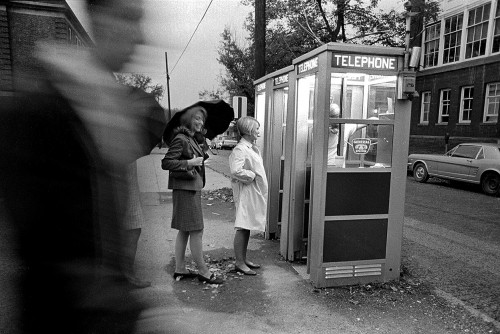 In December, I hauled out a 1967ish photo of coed lined up to talk on pay phones on that very corner, probably about where the light pole is.
Modern communication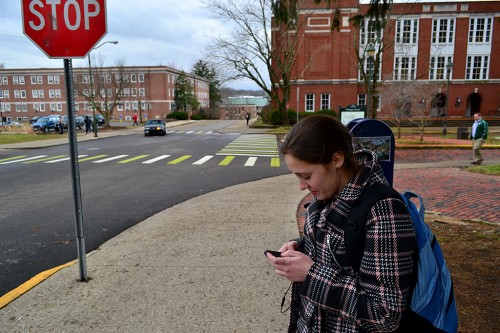 Just before I crossed the street, I looked to my left and saw how different things are nearly half a century later. When the student was through texting, I told her about the old photo and asked her, "How do you think YOUR kids will communicating when they stand on this corner>"
She just gave me the "crazy old geezer look" and smiled before quickly walking away.