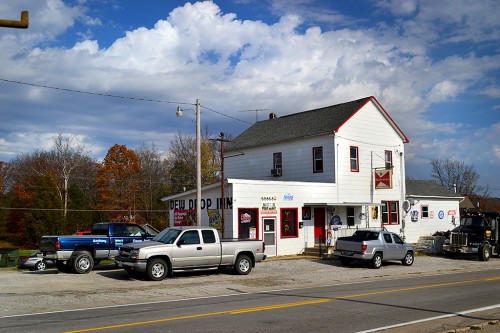 On my pilgrimage south on U.S. 61 (Highway 25 to the real oldtimers), I passed the Dew Drop Inn at the intersection of Hwy 61 and Hwy Y in Bloomsdale. It was the kind of thing that made me do a quick U-turn. I've heard of Dew Drop Inns, but have never been inside one. You can click on the photos to make them larger.
A quick Google search turned up less than a handful of reviews, including, "Good bar food. Tried the patty melt and would order it again. Drinks are reasonably priced with a nice pour." This didn't have a thumbs up or a thumbs down, so I'm not sure how to interpret it: "Hicksville. If you have more tattoos than teeth this is the place for you, don't forget your shotgun and sister!"
This one was clearly favorable: "I was there for the first time last week. It was brilliant! Definitely a hole-in-the-wall…but I mean that in the BEST way. The bartender and cook (owners?) were really really nice, the clientelle all knew each other, and we all watched some kind of "Dumbest 100 Disasters on Wheels" on the TV together. I didn't eat, but the pizza looked great. The appetizers were cheap (curley fries!!! $1.50 and Fried Pickles too!) and the decor was…quaint. Walls decorated with posters, signed photos, and what looked like gifts from the patrons.  Milwaukee Best cans $1.50, Budweiser bottles $2.00.  I want to live in this place. It felt like the home I never had."
Lots of Dew Drop Inns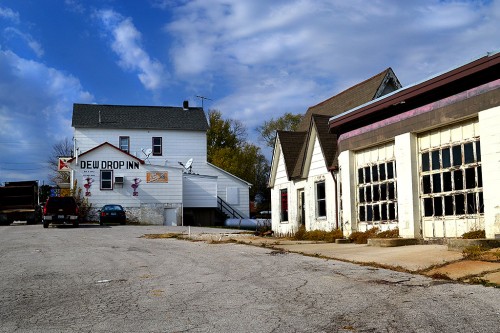 That Google search popped up lots of Dew Drops. Here are just a few towns:
Forks, Washington
Honolulu, Hawaii
Mobile, Alabama
Miller, South Dakota
New Orleans, Louisiana
Alpena, Michigan
New York, New York
Moline, Illinois
Philadelphia, Pennsylvania
Shopping reminder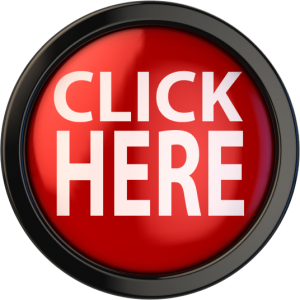 Here's another reminder to support your local merchants, but, if you are going to turn to Amazon for your online purchases, click on the button and it'll take you straight there.
I get a percentage of whatever you spend and it doesn't cost you anything extra. It's a painless way to show your support for this site and it helps me pay the cost of keeping it going. Thanks.