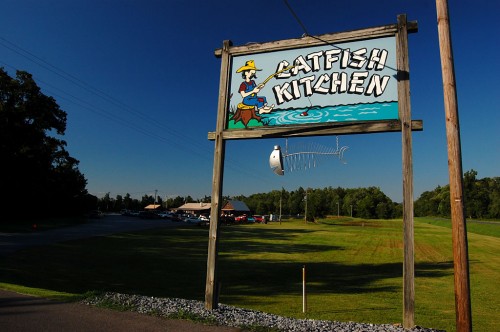 On my final leg back to Cape, I was starting to get hungry. I knew I'd get home later than Wife Lila and Mother would want to wait (not even taking into consideration that I'd pick up a tired bike tourist), so I started thinking about what I wanted. Since I was on I-24 in the vicinity of Paducah, I pulled up the GPS waypoint for the Catfish Kitchen, which is near Draffenville, which is near Benton, Ky, which isn't near much of anything.
The actual address is 136 Teal Run, about a mile south of Draffenville, Ky., off US 641. Just follow the cars. They're open Wednesday through Saturday from 4 p.m. to 9 p.m., and on Sundays from 11 a.m. to 9 p.m. Google the restaurant and there are plenty of maps showing you the location.
Be prepared to wait
Since the folks had a trailer on Kentucky lake not far away, I've eaten a lot of catfish, frog legs, white beans and hushpuppies there. The only catfish around Cape that comes close to it is at Sandy's Place at the airport on Friday night.
Because it is popular, long waits are common. That's not such a bad thing, though. Behind the restaurant is a small lake full of fish, turtles and waterfowl. Kids and adults alike love to toss bread and hushpuppies into the water and see the size of the fish that snatch them up.
Ducks, turtles, fish and bugs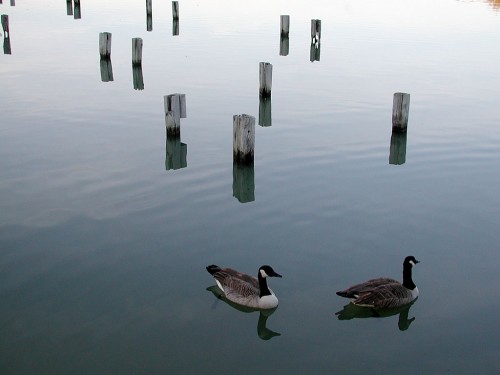 I found photos going back to 2002 without much searching. These ducks were floating around in October of that year.
Comfortable waiting room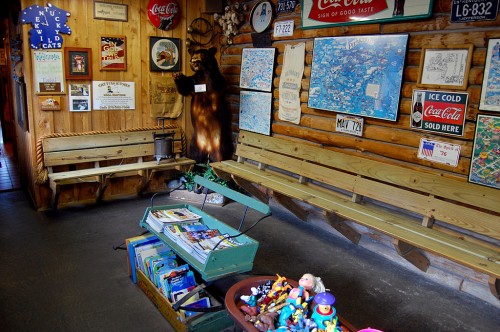 If the weather's not conducive to hanging around the lake or wandering outside looking at antique farm equipment, there's a comfortable waiting room. There are plenty of toys and games to keep the kids from getting too squirmy. If they get too much out of hand, you can always feed them to the bear.
Meet Uncle Ezra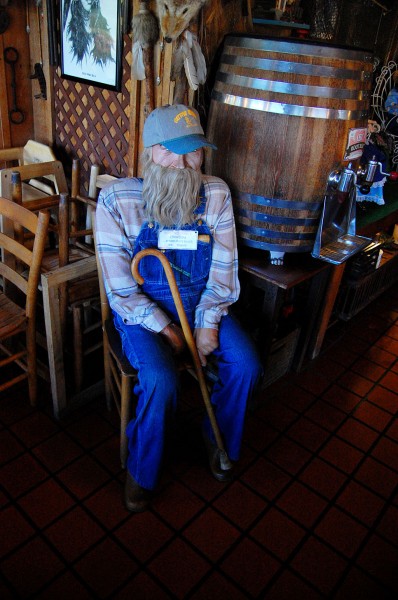 The service is fast and the servers are great about checking to see if you want refills of the unlimited white beans, hushpuppies, slaw and drinks. Mother and I took Wife Lila's brother, John Perry over there once. They must have had to harvest another field of beans to handle his requests for refills. (I made sure to take him a half-pint of them when I left the other night.)
The inside of the restaurant is decorated with a whimsy. There's plenty to look at while you're waiting. The first time I saw Uncle Ezra, I thought he was real.
Antique farm machinery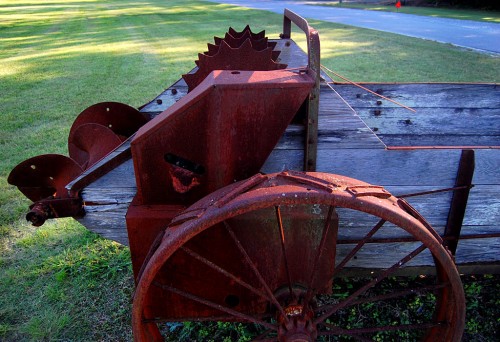 You can wander around scoping out the antique farm machinery dotting the road. They have a PA system loud enough to hear your party being called, so don't worry about losing your place in line.
Photo gallery of Catfish Kitchen
Here's a collection of photos I've taken of the Catfish Kitchen over the years. Click on any photo to make it larger, then click on the left or right side to move through the gallery.