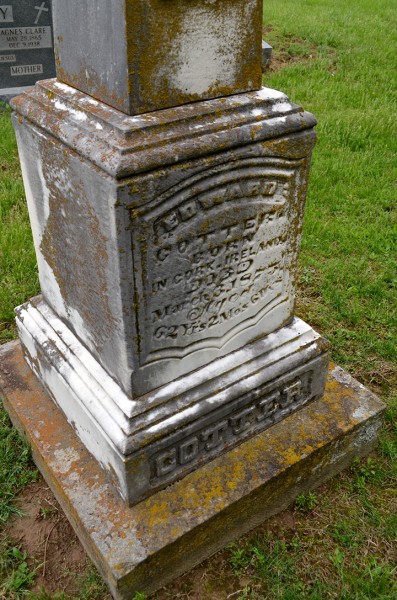 The Neely's Landing posts generated quite a few comments about cemeteries in the area. When Dick McClard and I were roaming around, he took me to the Cotter Cemetery on private property off CR 525.
We knocked on the door of a nearby house, but nobody came to the door. Dick said he had met the folks on earlier visits, so he felt comfortable walking over to the fenced, well-kept cemetery.
Edward Cotter's stone says he was born in Cork, Ireland,on Christmas Day, 1812, and died March 3, 1875, at the age of "62 Yr's 2 Mo's 6 D's."
The Find A Grave website says the place is also called Hays / Hayes and Bray Cemetery. You can see a list of 12 of the internments here.
Earlier Neely's Landing posts
Cotter Cemetery photo gallery
Click on any photo to make it larger, then use your arrow keys to move through the gallery.