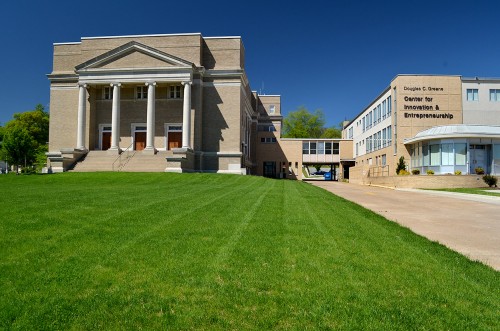 When I was working at The Athens Messenger with Bob Rogers, we had a technique we used when we wanted to goof off. We'd shoot something like a old general store in a decaying coal town and run a photo of the outside of the building along with a brief description and a promise "tomorrow we'll go inside."
I'm going to do the same thing with the Aleen Vogel Wehking Alumni Center, formerly the First Baptist Church at 926 Broadway. Tomorrow, "we'll go inside" to see  the plaster reproductions of ancient, Medieval and modern works of art that Louis Houck bought at the end of 1904 St. Louis World's Fair.
Third First Baptist Church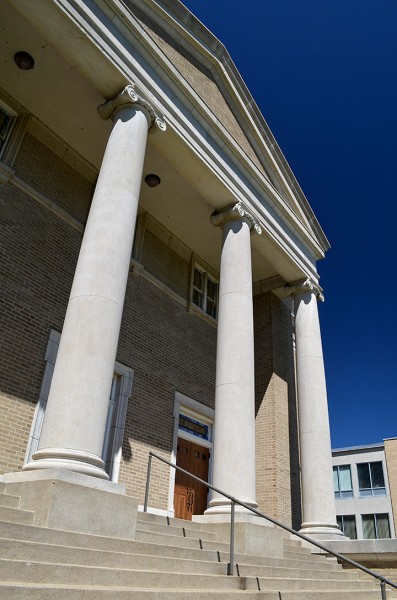 This building was really the third home of the First Baptist Church.
Billy Sunday swelled ranks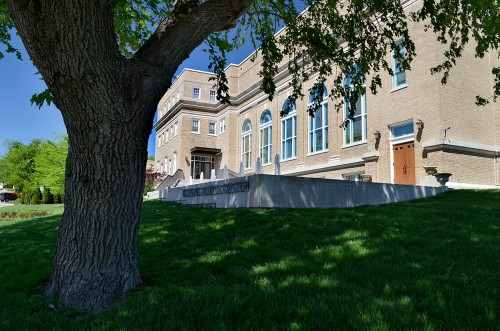 The congregation had swelled to 719 by the time it moved to 926 Broadway. Part of the growth – an increase of 258 – was attributed to Billy Sunday's revival in Cape in 1926. Here's The Missourian's front page account of Billy Sunday's arrival in town.
University bought building in 2003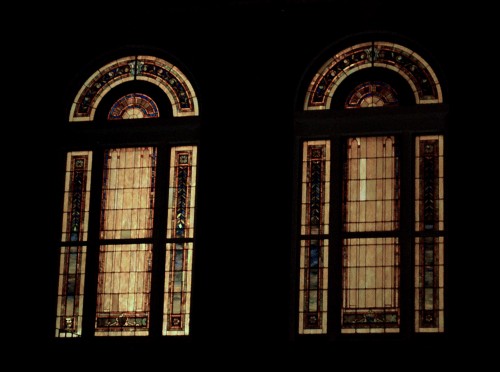 The university bought the church in 2003 for $3.5 million. The congregation relocated in 2006, and the university remodeled portions of the building in order to occupy it in 2007. The stained glass windows remained.
Photo gallery of Wehking Alumni Center / First Baptist Church
Click on any photo to make it larger, then use your arrow keys to move through the gallery. And, don't forget, we'll go inside tomorrow.