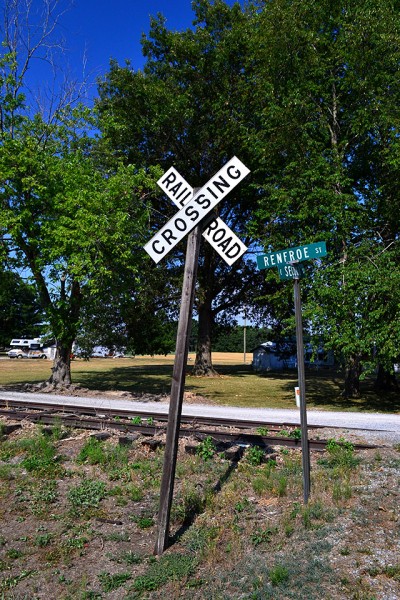 When I wrote about the Allenville railroad bridge and the petition the Jackson, Gordonville and Delta Railroad Company (JGDR) filed to abandon 13.3 miles of rail line between Delta and Gordonville, I didn't realize how quickly they'd start ripping up track. As I read it, the petition gave until June 1, 2013, for anyone to object. The ink must have been hardly dry before rails were being pulled up.
Here was the Renfroe Street and E. Second crossing in Allenville July 7, 2012.
Rails were spread in 2012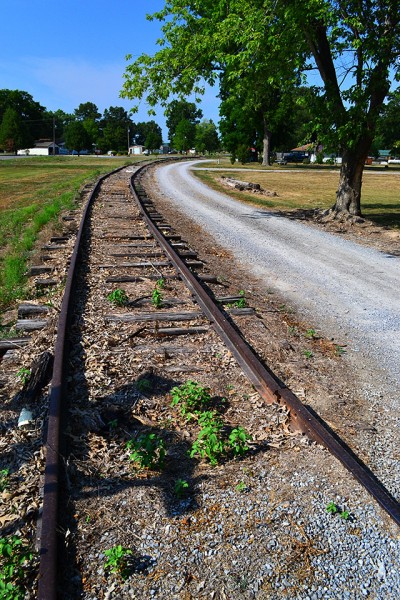 It was obvious little or no maintenance had been done on the tracks in this area. The rails had spread north of the crossing.
Tracks torn up in 2013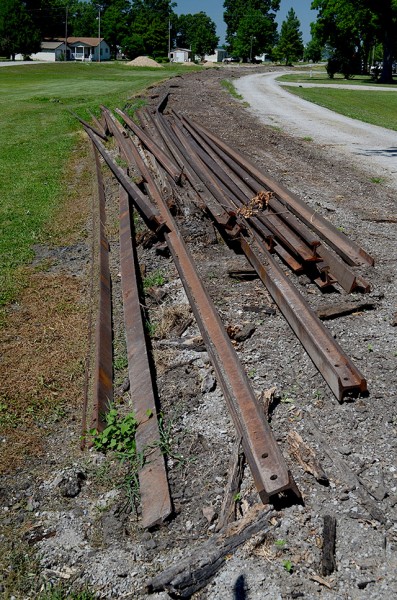 Here's a view north of the crossing July 12, 2013. The ties have been removed and the rails pulled up.
Split rail, gravel and brush in 2012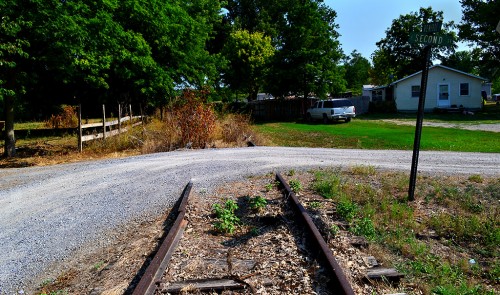 A train would have had to negotiate a split rail, hop a gravel-clogged intersection and plow through brush south of the intersection when this photo was taken in 2012.
Brush gone, but so is track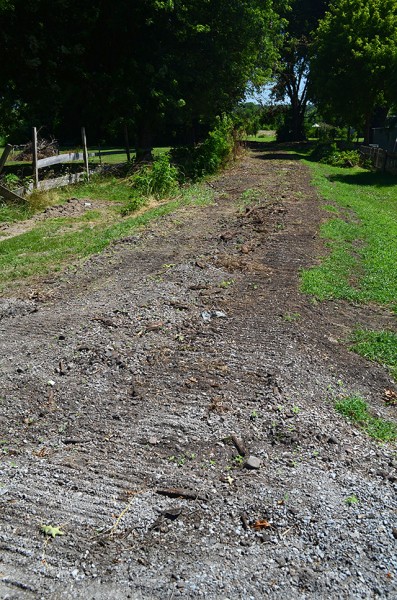 Last week's photo shows the brush has been cleared from the right of way, but the tracks are gone, too.
Tracks overgrown NE of town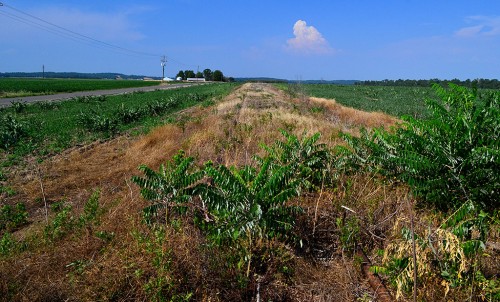 The tracks northeast of Allenville were overgrown in 2012. You wouldn't know a railroad ran there except for the raised roadbed and an occasional glimpse of steel.
Bolted, not welded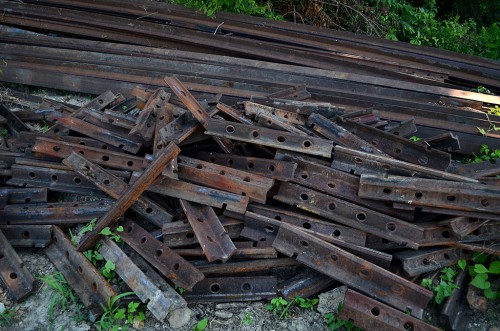 This railroad was built long before trains ran on continuous ribbons of welded tracks. Each individual piece of steel had to be bolted together. The short pieces in this scrap heap are the ones that connected the rails with huge nuts, bolts and lockwashers.
Cutting the bolts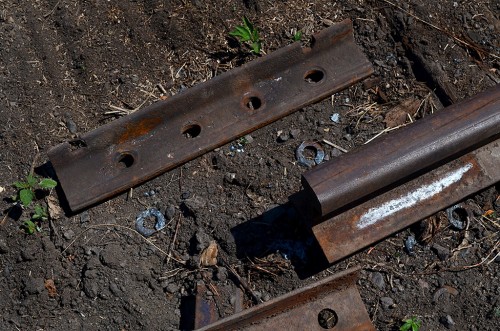 I didn't look closely enough at the bolts to see if they were ground off or if, more likely, a cutting torch was used on them.
Is there a railroad lost here?
Nature had pretty much reclaimed this section northeast of Allenville in 2012.
The same spot in 2013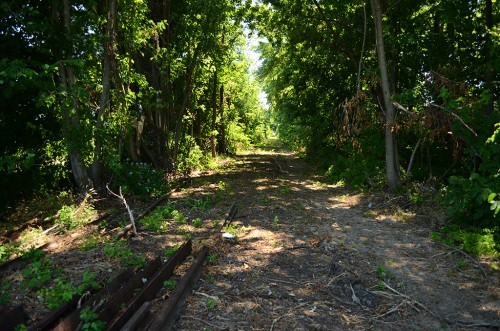 The right of way would allow the passage of a train today, but there wouldn't be any rails for it to run on. I would love to see this land preserved for a future rails to trail, but that's probably too much to hope for.
The demolition hasn't gotten too much outside Allenville to the north. I don't know where they started or if they've ripped up the bridge over the Diversion Channel yet.
Older stories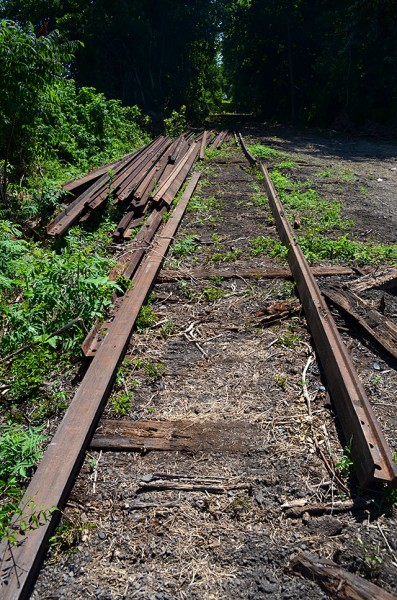 I'll run other photos taken last summer of where the railroad ran between Gordonville and Allenville just so future historians can see what the line looked like. Here are some earlier stories I've done about the JGDR, also known as the St. Louis and Delta Railroad Company. Based on the looks of the rolling stock in Jackson next to Mario's Pasta House, I wouldn't count on the railroad being around very long.