[Non-Cape News alert. From time to time, I may toss in some stuff that isn't exactly from or about Cape directly. This is a story about a week where I experienced the best and the worst that the newspaper business has to offer.]
I've mentioned that I spent most of my life in the ink-slinging business. C.J. and Dean, two of the best photographers and nicest guys I ever worked with  joined me for lunch the other day while Dean's wife was visiting relatives in the area. We spent almost two hours reliving stories we had covered, folks we had worked with and sharing a few sober moments thinking about ones who are no longer with us.
Dean died on the job one day
Died literally. Not figuratively. Literally.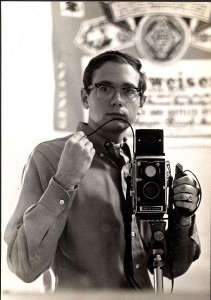 He was covering a sporting event when a wild pitch going about 70 mph clocked him right in the temple, fracturing his skull in several places.
"I dropped like a rock. I stayed awake long enough to hand the the sports writer my car keys and to ask him to secure my equipment. I recall them loading me into the ambulance and I started fading away. The last thing I remember is telling the paramedic, "We have to get going."
They lost him at least once on the way to the hospital and had to pull off to the side of the freeway to bring him back. A buddy who saw him shortly after he arrived at the hospital said he was sprawled on a table with no one around, with tubes coming out of him. He thought he was dead and offered up a prayer, he told Dean later.
The original prognosis wasn't good. Even if – and that wasn't a given – he started to come back, the doctors predicted it would be two years or more before he could do practically anything. Four months later, Dean was back shooting pictures.
Somebody PAID us to have this much fun
When we got up to leave, I said,  "You know, there aren't a whole lot of folks who weren't in our business who could tell stories like ours. And the neat thing is that someone PAID us to have those experiences."
Someone asked me later if I had taken pictures of Dean and C.J.. I confessed that the thought crossed my mind, but some days you take pictures home; some days you take memories home. That was a memory day, not a picture day.
That was the highlight of the week
It didn't take long to hit the low of the week.
Last night I went to my old paper's web photo gallery to see if any local staffers had gone over to cover the earthquake in Haiti. I only saw one local picture, but there were some excellent photos in the collection. Hard to look at, but excellent news photos.
The advertisements next to these horrific pictures was appalling
There's a Jet Blue ad that says, "THIS DAY JUST KEEPS GETTING BETTER" next to a father who has found his 10-month-old daughter in a pile of corpses.
A Palm Beach Post house ad has the headline "SURVIVING THE SQUEEZE" next to a photo of a pair of feet sticking out from under a collapsed hotel.
Another house ad headlined, "LOSING YOUR HOME?" runs next to a photo of the rubble of Haiti's Presidential Palace.
The photos are graphic and not the kind of thing that I want to put here. I have screen captures of the photos and ads on this journalism site, if you want to see something embarassing.

In fairness, the photo gallery was probably put together by a third party and the ads are stuffed in at random, so it's not a case where it's being done deliberately. In many ways, I don't consider that an acceptable excuse. I'm glad I got out of the business while folks who worked in newspapers actually read what we produced and were held accountable for it.