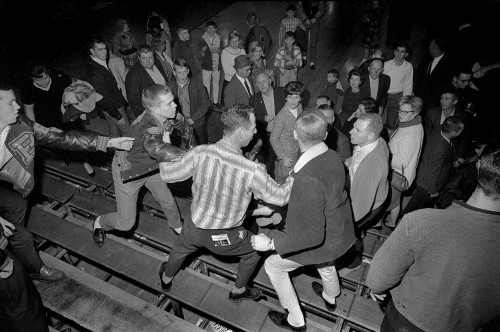 By the end of basketball season, you start looking for different angles. I shot some floor action at the Regionals March 1, 1967, then went up into the stands to get some high shots.
At what looks like the end of a game, a difference of opinion broke out. I only had time to shoot three frames before it was all over.
It was such a nothing event The Missourian didn't run a photo, and I don't think the cops were even aware it happened. (You can click on the photo to make it larger.)
That's the way disagreements were solved in the old days before everybody was packing heat and "standing their ground."
Here was a scuffle at a stock car race where the police WERE involved.