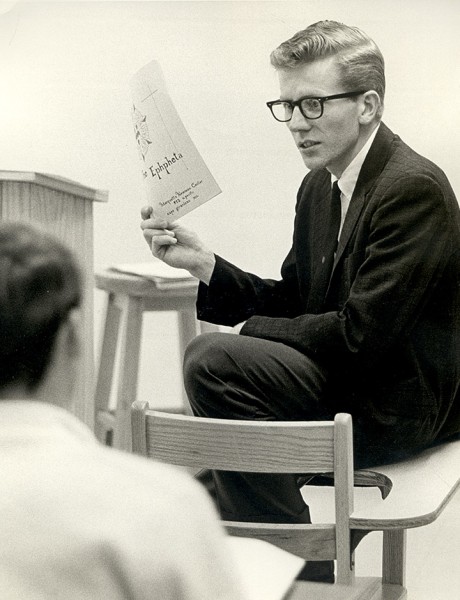 I probably shot English Prof Gerald Mills for The Sagamore. I'm pretty sure he was married to Linda Mills, who worked in the newsroom at The Missourian.
If I'm remembering that correctly, one night they invited me over to meet one of their friends who was a professional magazine freelancer. He wasn't a big name, but he had some nice photos in his portfolio and was very patient when I kept pulling mediocre photo after mediocre photo from a stack of paper boxes I had brought along.
Difference between a good and bad photographer
Mostly silent through the cascade of crappy images, when he saw the last print come out of the last box, he sighed, looked me in the eye and said, kindly, "The difference between a good photographer and bad photographer is that a good photographer never shows his bad pictures."
Point made.
I can't think of his name now, but we stayed in touch for a number of years. He was good about sending me lists of publications looking for stock freelance photos. I don't think I ever sold anything, but it was good experience to pitch my work.