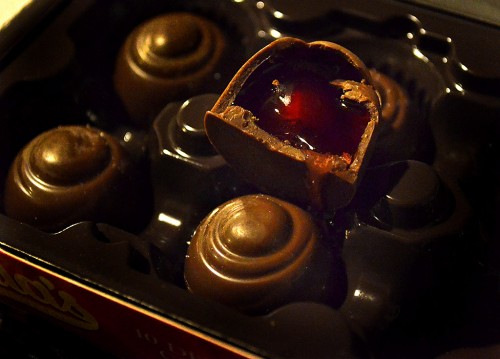 This has been a strange Christmas season. Even Mother, when I called her Sunday night, said she's having a heard time getting into the spirit of the times despite having her Christmas decorations up.
Maybe we've all been traveling so much lately that we're needing recharging more than celebrating.
Still, Wife Lila came home from shopping today with something that convinced me that it really IS Christmas. She gave me two boxes of chocolate-covered cherries. I've associated those with Christmas ever since I was a kid.
One thing for sure: a chocolate-covered cherry can find a cavity faster than a dentist with a fresh x-ray. After I finished off the cherry that sacrificed its life for art, I was glad to report that I am cavity-free.
You can click on the photo to make it large enough to make your teeth hurt.