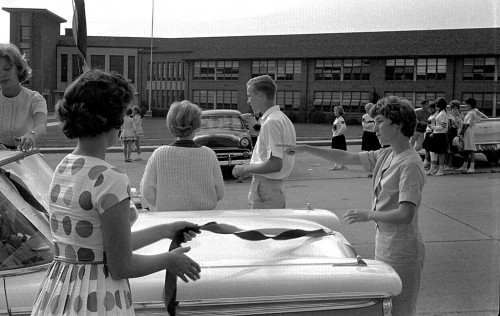 The negative sleeve just says, "Central Snaps." It looks like a pep rally of some kind.
Class of 65-66 cheerleaders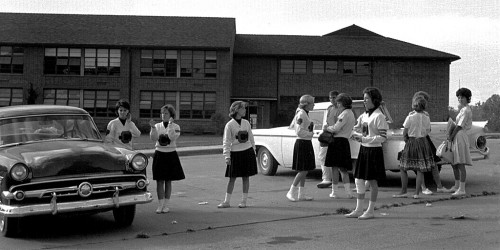 I recognize some of the cheerleaders as being in the Class of 65 and 66.
Robert Frank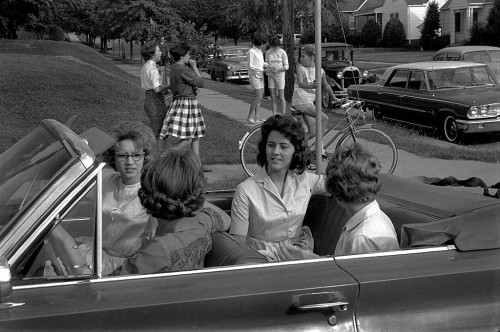 A photographer named Robert Frank crisscrossed the country in 1955-56 to produce a photo book, The Americans. This photo reminds me a little bit of his style. It has lots of elements that appear to be disjointed, but are still tied together. Everyone in the picture is looking in a different direction, but they are all connected somehow.
It's a photo I can appreciate now, but probably didn't look at twice when I originally edited the film. Did I know what I was shooting or was it just a random shutter click?
Classes of 65 and 66 represented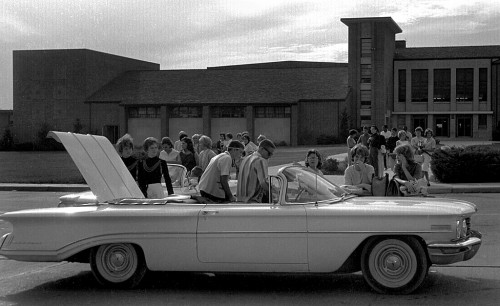 Looks like majorettes Linda Maddux and Vicky Berry at the left and Mike Seabaugh and Don Sander in the convertible.
Stripes and polka dots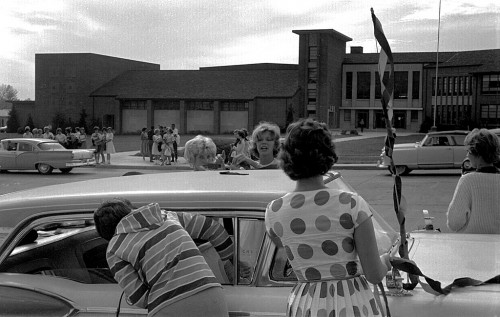 That's an interesting contrast in clothing. I see some of the cars have CHS decals on them. I don't recall having one stuck to the window of my family's 1959 Buick LaSabre station wagon.